Training in a Fitness Center Without Adequate Ventilation is Simply Dreadful!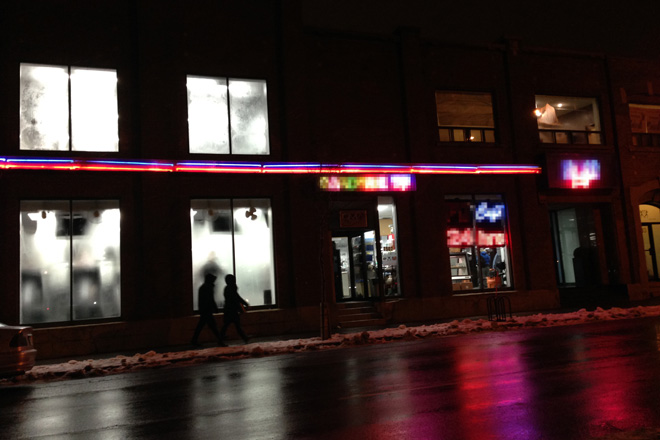 It is so distressing to observe that so many fitness center managers pay no attention to ventilation quality. If you are shopping around to choose a fitness center, one of the most important parameters to consider is air quality. Although difficult to assess at first glance, when we set foot into a center, a good ventilation system should quickly eliminate the CO2 released into the air by the members' activities and replace it with fresh oxygenated air. The quality of ambient air can make all the difference during training.
When training, it is essential that the quantity of oxygenated air be sufficient! The increase in heart rate inevitably leads to faster breathing, which involves carbon (CO2) emissions (this invisible gas that is released in the air when breathing out as a result of cellular respiration), and requires a sufficient oxygen "intake" in order to be able to carry on the current effort. In addition, if several people are exercising at the same time in the same indoor environment, there is a drastic increase in the quantity of CO2 released, and the quantity of available oxygenated air should be provided quickly in adequate quantity to meets needs. Only a proper ventilation system can do this. Although this element can seem obvious, it is quite often neglected!
 Simply Installing Fans Doesn't Fix the Problem!
Even if the feeling of a breeze is enjoyable, fans only move the ambient air around the room. A breeze doesn't mean that there is more oxygen in the air. Here's the proof:  if my training environment is not sufficiently oxygenated and the CO2 level exceeds the standard, what happens? I feel more exhausted, faster. Result: I can't train efficiently, I have a hard time catching my breath, I cannot maintain the intensity, etc. Even if I can feel a breeze, the air needs to contain enough oxygen to help my training. Seeing fans on the ceiling is often a sign that the current ventilation system is weak. I wouldn't trust this!
 How Can You Tell?
When shopping around for a fitness center, try to learn about the quality of the air you will consume during your workouts, regardless of the crowd. In order to do this, you must learn about the capacity of the center's ventilation system. Generally speaking, a high-capacity system will be noticeable through the size of the ventilation pipes on the ceiling. Another telling sign can be accumulated frost on the windows during winter, which means ventilation may be inadequate.
By the way, a good ventilation system for a medium-sized fitness center can easily represent an investment of as much as $ 100,000. It is unfortunately common to observe that many centers are satisfied with the minimum required to run office spaces or retail stores.
In short, when you are training, you are looking to oxygenate your lungs, not to breathe in stale air filled with your neighbor's CO2 emissions. So do not neglect this aspect when looking for a fitness center, as your training time is too precious to be used inefficiently!
By Karine Larose