Tracy Albon's Transformation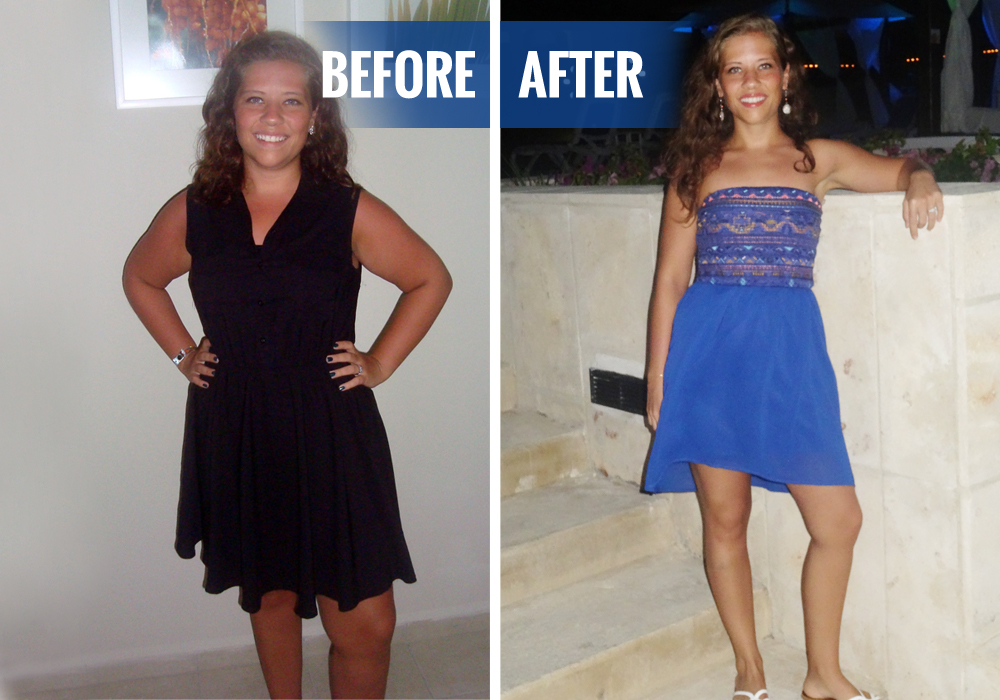 First of all, in the past I've always been a little chubby. I didn't like myself, but I didn't bring any changes to my lifestyle. Quite the contrary actually, as I used to eat my emotions, using all the excuses in the world, such as: "I could never be thin, because I have big bones." Happily for me, my twentieth anniversary was a triggering moment. Indeed, it allowed me to realize that I had to make changes in my life, because it is said that the person we are in our twenties is the most important of all, as we have the most energy and our physical condition is at its peak. Of course, it wasn't the case for me. The weight-loss process was intimidating to me, but I knew I was the only one who could bring change.
The challenge wasn't easy, however, it has not been impossible! Indeed, thanks to the Nautilus Plus team, I was successful in keeping my motivation and reaching my objectives. All in all, my experience allowed me to surpass myself and believe in myself in order to bring changes to my life on a permanent basis. In short, I gave myself the best of gifts for my twenty-first birthday, that is, my health, because I can assure you that it has no price.
Today, I realize that being "FIT" is not a destination, but a way of living every day. If there is one thing I've learned through my path, it's that I am better and more relentless than I thought I was. From now on, I am proud to say that I am a fully accomplished woman, in my personal as much as professional life*.
By Tracy Albon
---
Every week, we present a transformation of the I'm Taking Charge Challenge 3 finalist. We invite you to vote for your 2 favorite among the 12 physical transformations of the I'm Taking Charge Challenge 3 finalists. You must choose what you think is the best male and female transformations.
Go to www.nautilusplus.com/contest  to view the videos of all the finalists! By simply casting your vote, you are automatically registered for a chance to win a trip for two valued at $ 2,500 courtesy Voyages Gendron!
You have until noon on February 28, 2014 to vote!
Good luck!
*Disclaimer: Please note that the results can vary from a person to another. Nautilus Plus is not responsible of the validity of the statements in this testimonial.