Three Marketing Traps to Avoid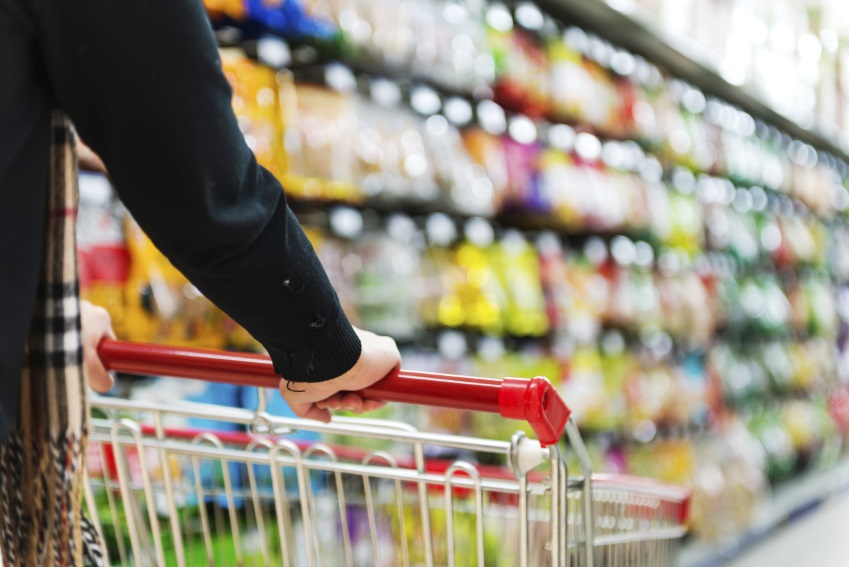 There are many marketing traps at the grocery store. Here are three that could affect your choices!
Misleading ads
Not too long ago, I saw a bottle of olive oil with the "cholesterol free" indication. This angered me, because I know that cholesterol is usually found in animal products rather than plant products, and this clever marketing could lead many people to believe that this product is healthier than the next. Many products make claims that make absolutely no sense and take advantage of the fears and false beliefs of people when it comes to nutrition. A lot of labels claim that a product is free of cholesterol, gluten, or fat, but the truth is that all other competing products have the same characteristics. It is almost as ludicrous as if a water bottling company were to indicate "alcohol-free" on its bottles. It is important to know what your food is supposed to be made of to begin with. To help you determine what nutritional values you should look for in a specific product, read the article "Reading the Nutritional Labels: Child's Play!"
Gluten free
Gluten is a protein found in rye, Khorasan wheat, oats, wheat, spelt, barley, and several hybrid grains. Unless you have been diagnosed with celiac disease (gluten allergy), you should not try to avoid gluten. Gluten intolerance does not exist. Rather, we should be talking about fructan sensitivity (wheat sugar), which can make some people uncomfortable. Gluten-free diets are very complicated and hard to follow, in addition to being very expensive and putting you at risk of nutritional deficiencies. If your nutrition must be gluten-free for medical reasons, I strongly suggest you read the article "Fulfill Your Nutritional Needs with these 5 Gluten-Free Essentials!" A regular nutrition should include a variety of grains.
Bread
Twelve grain, whole wheat, or enriched bread? With an ever-increasing selection of bread, making a choice is not easy. First, don't put too much trust into labels, as they are often misleading. Did you know that often, multigrain bread is made from white flour? A safe bet is to take a look at the first ingredients on the list. Here are the words you should be looking for to choose the healthiest bread.

For more information on bread: Let's Analyze Bread
Have you noticed any other traps at the grocery store?
By Alyssa Fontaine, P.Dt., Nutritionist
References
"Comment choisir un bon pain." Extenso. Université de Montréal, 2 Sept. 2009. Online. Page viewed on September 8, 2014.
"Ces allégations qui portent à confusion." Extenso. Université de Montréal, 28 Nov. 2012. Online. Page viewed on September 8, 2014.
"Health Canada's Position on Gluten-Free Claims." Health Canada. Government of Canada, 29 May 2012. Online. Page viewed on September 8, 2014.
"Notre pain quotidien." EatRight Ontario. Dietitians of Canada, n.d. Online. Page viewed on September 8, 2014.