Do Superfoods Have Superpowers?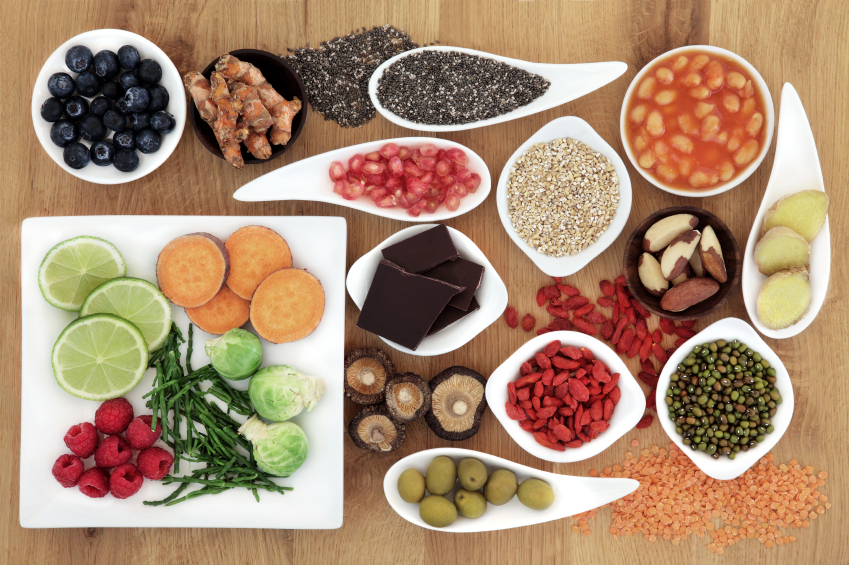 Superfoods are the super heroes of nutrition. They are said to have unusual properties and supernatural powers, such as curing illnesses and even preventing aging.
For example, cinnamon is said to cure colds and improve blood circulation; açai, to relieve the symptoms of fever, fight malaria, and prevent hair loss; and pomegranate, to lower blood pressure and prevent heart diseases, in addition to acting as an anti-inflammatory.
In reality, it is wrong to believe in the almost miraculous properties of these foods. Often, these claims are not supported by scientific studies. In other cases, the studies cited lack credibility, and their results may be biased. It is a marketing strategy used by health food companies to promote their products.
Several exotic fruits are also considered as superfoods: acerola, wheatgrass, baobab fruit, camu camu, etc. They can be hard to find in Quebec, and be much more expensive than traditional fruits which are just as nutritive, such as apples, pears, or bananas.
Because superfoods are generally vegetables, fruits, whole grains, or spices, they usually have a good nutritional value. Wihout being a miracle cure, these foods can contribute to prevent certain illnesses, especially because of their rich antioxidants and fibre content.
Finally, here's how to include a few superfoods into your nutrition:
Goji berries

: Mix them with yogurt, add them to bread and muffins, or mix them in water (warm or cold) for flavour.

Cinnamon

: Sprinkle it on your morning coffee or milk, replace salt with cinnamon on your potatoes, or prepare sweet cinnamon rice garnished with nuts and dried fruit for breakfast.

Chia seeds

: Add them to your cereals, gruels, yogurts, smoothies, muffins, etc.

Pomegranate

: Add some to your fruit or vegetable salads, as well as to your salsas and smoothies, or use them as stuffing or coulis.
By Vanessa Martin