Summer : The weight loss season is here!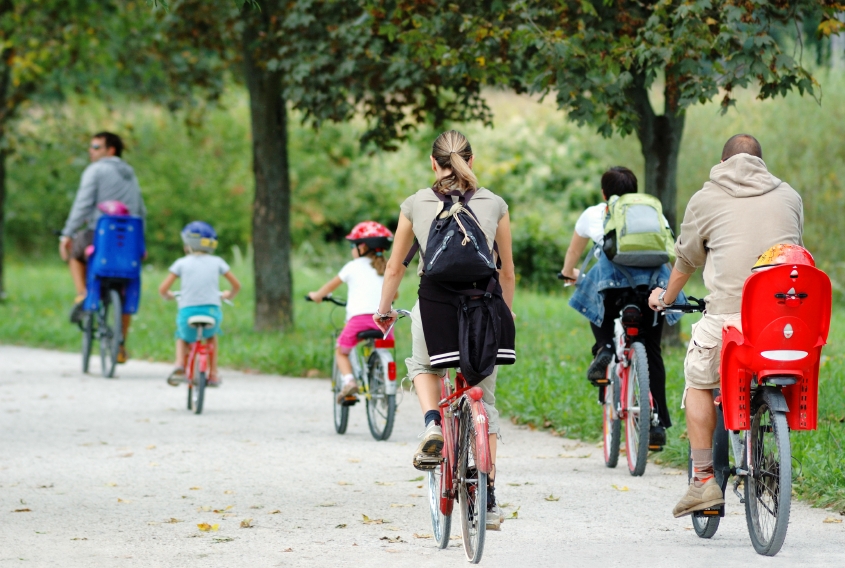 The summer is, in my opinion, the ideal season for losing weight. In fact, the milder temperature and the longer days offer a larger time frame for enjoying outdoor activities and more opportunities for physical activity and increasing our daily energy expenditure. What can be more enjoyable than riding your bike or rollerblading in the evening? Besides, when you say physical activity you're not necessarily saying sport. One should rediscover the pleasures of gardening or strolling along while enjoying the various summer festivals.
However, some of you will undoubtedly say that it's not that easy to find time for such activities when your schedule consists of children's soccer games, baseball games and tennis matches. I would then suggest that you take advantage of the pre-game period to take a quick jog around the park or to do some chin-ups, push-ups and squats on the playground equipment such as monkey bars, jungle gym or climbing frame. You'll be enjoying the outdoors while combining the useful and the pleasant.
The GYM; where does it fit in?
Of course, enjoying the landscape while riding your bike outdoors is more appealing than staring at the console of your stationary bike. However, do try to get to the gym at least twice a week and take the opportunity to use the strength training equipment. Look at it this way, these sessions will improve your fitness level which in turn will allow you to enjoy your outdoor activities that much more.
Terraces and backyard BBQ's!
Short and simple, moderation is key. Seeing as alcohol can put the brakes on your weight loss goals, you'll have to limit your intake.
When it comes to BBQ's, do stay away from processed meats (such as hot dog wieners) and limit your intake of saturated fats found in red meats. Fish and white meats are wiser choices and, when accompanied by grilled seasonal vegetables, they make a delicious and health conscious meal.
Enjoy summer!
By Martin Lacharité