Is Sugar the Main Cause of Obesity?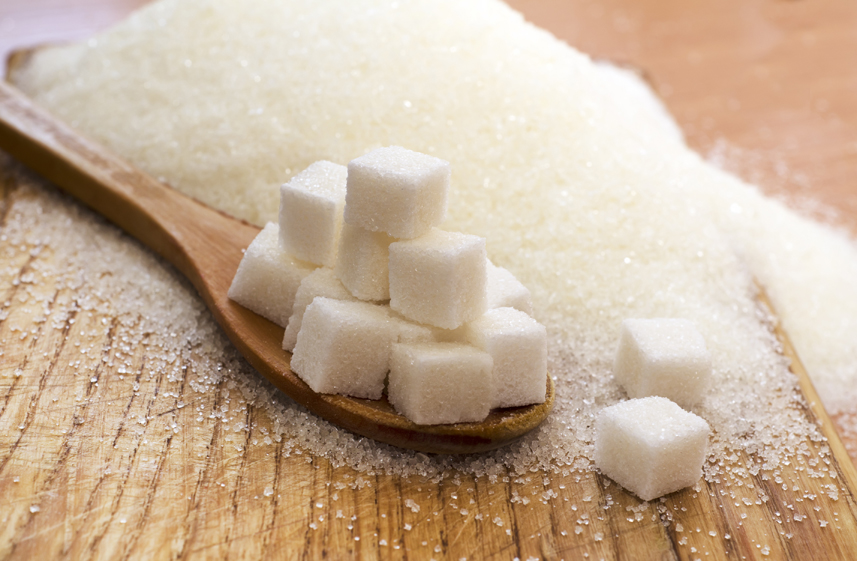 This nutrient can cause addiction…. Is it really at the root of the obesity epidemics (mainly in the United States, but also in Canada)? Here's my take on this.
Last February, the United States Food and Drug Administration (FDA) proposed the mandatory labeling of added sugars on the packaging of food products. Health Canada considered a similar proposal to help consumers identify foods with added sugars. This proposal is currently in the consultation process.
The World Health Organization takes the same view. In its report on the preventive effects of nutrition on chronic diseases, it recommends to limit sugar intake to prevent obesity. The recommendation is to consume less than 5% of your daily intake as sugar, or 25 grams per day for a person who consumes 2000 calories on a daily basis. To get 25 grams of added sugar in your day, you only need to eat 5 to 6 teaspoons of sugar (or sugar cubes)!
Why Focus so Much on Sugars?
Sugar added to foods increases the amount of calories they contain, without adding other nutrients. In addition, according to Health Canada, the data on the sugar consumption of Canadians indicate that a significant part of dietary sugars come from foods rich in added sugars, for example drinks, candies, and desserts. In addition to these foods high in added sugars, another large part of your sugar intake is found in the processed foods you purchase at the grocery. Let's use ketchup as an example: one simple tablespoon contains almost 4 grams (about one teaspoon) of sugars! Something to think about….
This comprehensive approach undertaken by various governmental bodies also helps to apply the recommendations of Canada's Food Guide, which suggest to limit the consumption of foods and drinks that are high in calories, fat, sugar, or salt (sodium) in order to help prevent excessive caloric intake and in turn, avoid weight gain and obesity.
For more information on added sugars, read the article Added Sugar, Where Does it Hide? 
Warning!
But sugar is not the only culprit! Indeed, according to the WHO, sugar is one of the three main causes of obesity, along with fat and lack of physical activity. No need to focus all your energy on a single nutrient to reduce your waistline…. Be active, make sure you hydrate properly, and eat a variety of foods from the four groups of Canada's Food Guide, while allowing yourself a small treat from time to time: that's the key to success!
By Valérie Noël, P. Dt., Nutritionist
References
U.S. Food and Drug Administration. 2014. Proposed nutrition facts label changes are based on science and research. Online. <http://www.fda.gov/forconsumers/consumerupdates/ucm387164.htm>. Page viewed on August 27, 2014.
Health Canada. 2014. Modifications proposées de Santé Canada aux principaux nutriments déclarés dans le tableau canadien de la valeur nutritive. Online. <http://www.hc-sc.gc.ca/fn-an/consult/2014-core-nutrients-principaux-nutriments/document-consultation-fra.php>. Page viewed on August 27, 2014.
World Health Organization. 2014. Consultation publique concernant le projet de lignes directrices de l'OMS sur les apports en sucre. Online. <http://www.who.int/mediacentre/news/notes/2014/consultation-sugar-guideline/fr/>. Page viewed on August 27, 2014.
Passeport santé. 2005. Le sucre cause-t-il l'obésité? Online. <http://www.passeportsante.net/fr/Actualites/Dossiers/ArticleComplementaire.aspx?doc=sucre_obesite_do>. Page viewed on August 27, 2014.