Stay active in December to counter holiday excess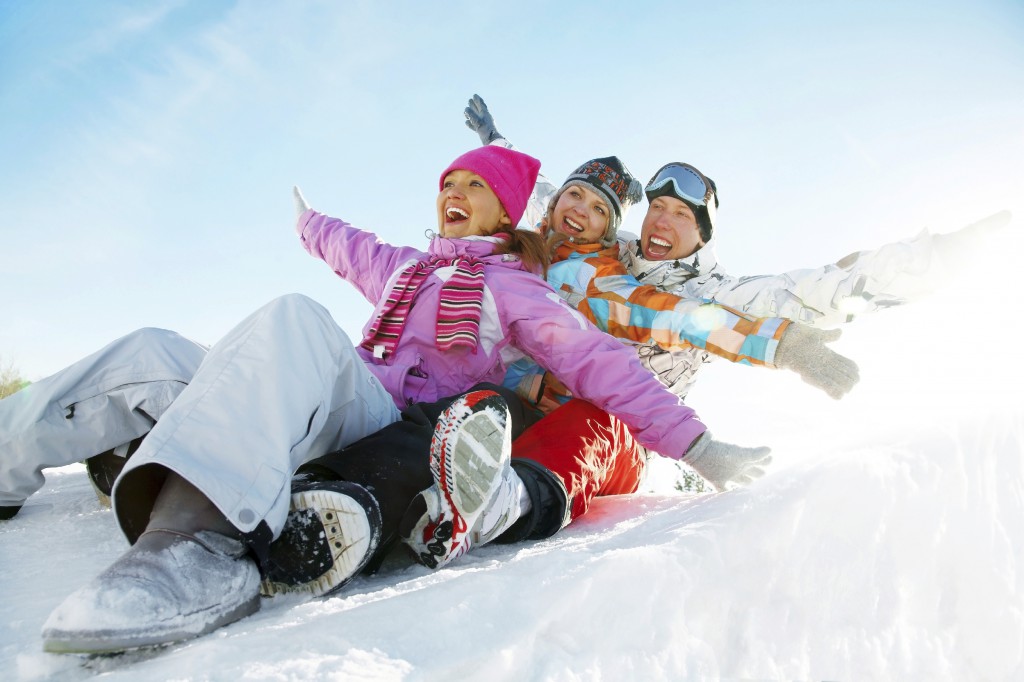 The sudden increase in meals with family and friends along with the holiday dynamics of Christmas and New Year festivities can upset your good eating and exercise habits.
To protect your precious health and fitness gains, you need a plan to stay on track despite the numerous obstacles that will inevitably stand in your way during the holiday season. Your plan will allow you to start 2015 in great shape―by "shape" I mean your physical fitness, of course!
Here is a little advice to help you stay active.
1. Before the holiday period officially starts, step up your training!
The festivities usually start towards the end December, so continue to observe your training schedule―no slacking! On the weekends of December 6 -7 and 13-14, plan at least one or two physical activities outdoors or go to the gym. This will get your blood circulating and fire you up to go about your Christmas shopping. And try to find a parking spot a long way from the gym entrance and walk those extra yards!
2. Combine group celebrations with physical activity!
Did you ever feel that in years past you spent the entire holiday season sitting down and eating? But we usually get a few extra days off work at this time, meaning we should have more time to be active! So to prevent feeling heavy and stiff in January, plan on times when you'll be active and invite your guests to join you! Organize a hockey match outdoors before the family get-together, suggest going for a walk after each meal, or plan a cross country ski outing with friends before devouring the Christmas turkey. Then finish off the evening dancing to upbeat songs!
3. Try at least three winter activities
Organize winter sports activities during the festive season. Choose three activities straight away: cross country skiing, downhill skiing, snowshoeing, hill walking, tobogganing, etc. Then find the right gear to get the most out of your sport. There's no need to buy equipment; rentals are easy to find in specialized boutiques throughout the province.
4. Dress suitably to enjoy your activities more
Lastly, as one of my colleagues always says, "The weather is never bad; it's rather your clothing that's not suitable." It's only too true that when you do physical activities in cold weather, your enjoyment increases significantly when you are suitably dressed. You'll also notice that when you wear the right, comfortable clothing, you'll want to "play" outside even more―a motivation factor well worth considering!
So, in a nutshell, since the Holidays are often conducive to overeating, take advantage of your days off to discover various winter sports and be more active generally. And remember that the whole family will appreciate their Christmas dinner even more after enjoying themselves outdoors!
By Karine Larose