Sensing Traps at the Grocery Store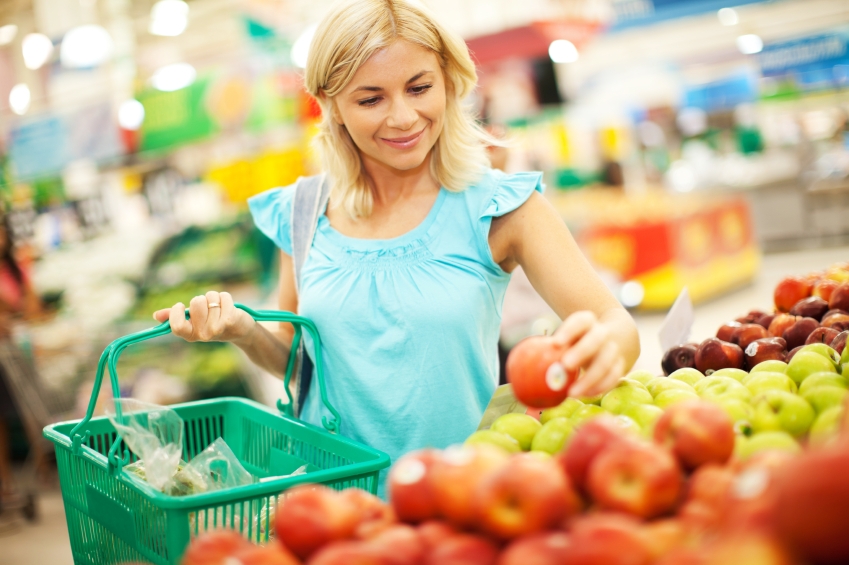 Supermarkets are filled with fresh and healthy food, as well as sweets and treats. Staying on course with our good habits can be hard in such an appetizing environment. The best you can do is to prepare yourself by following these five simple rules:
1. Plan ahead
The first step to a nutritious grocery trip takes places before you even enter the supermarket. It consists of planning your meals for the whole week. Organise your dishes and snacks on a weekly calendar that you can display on the refrigerator. This way, all members of your family will be able to give a hand in the preparation of meals. From this menu, create a shopping list, and stick to it. By writing down the nutritive item that you need, you will be less inclined to improvise and yield to temptations once you are at the store.
2. Stick to the four basic food groups
Have you ever noticed that basic foods such as vegetables, fruits, meat, poultry, fish, seafood, some cereals, and dairy products are all located at the edges of the supermarket, while processed products are most often placed in the center aisles. Choose a "C" shaped route instead of a "W", and you will avoid yielding to foods that often contain more fat, sugar, or salt.
3. Either look down, or keep your head up
If you must venture into the center aisles, whether it be to get your breakfast cereals or your favourite granola bars, do not look only at the products placed at eye level. Often, foods that contain more fiber, less fat, salt, and sugar, and that have the shortest ingredients lists are placed on the bottom of the shelves, or on the top.
4. Be wary of false advertising
The food industry knows how to draw your attention and most of all how to make you believe that a product is good for you, whether this is true or not. For example, some products created from plants are marked with the "No Cholesterol" sign, when, in fact, they never contained any! Other companies will use symbols or colors that are not necessarily a guarantee for healthy. So do not rely on big names or appearances: choose shorter ingredients lists and nutritional charts that meet specific standards.
5. The last temptation : checkout
Congratulations! You were able to plan your purchases and your cart is filled with healthy foods! But as you are waiting in line to pay, chocolate, chips, candies, and sweet drinks are trying to seduce you. Don't panic! Use this time to leaf through the latest gossip of Quebec's showbiz, chew gum, call a friend, read labels, in short, keep your mind away from them!
And you, what are your personal tricks to make better choices at the grocery store?
By Vanessa Martin