Robert Croteau's Transformation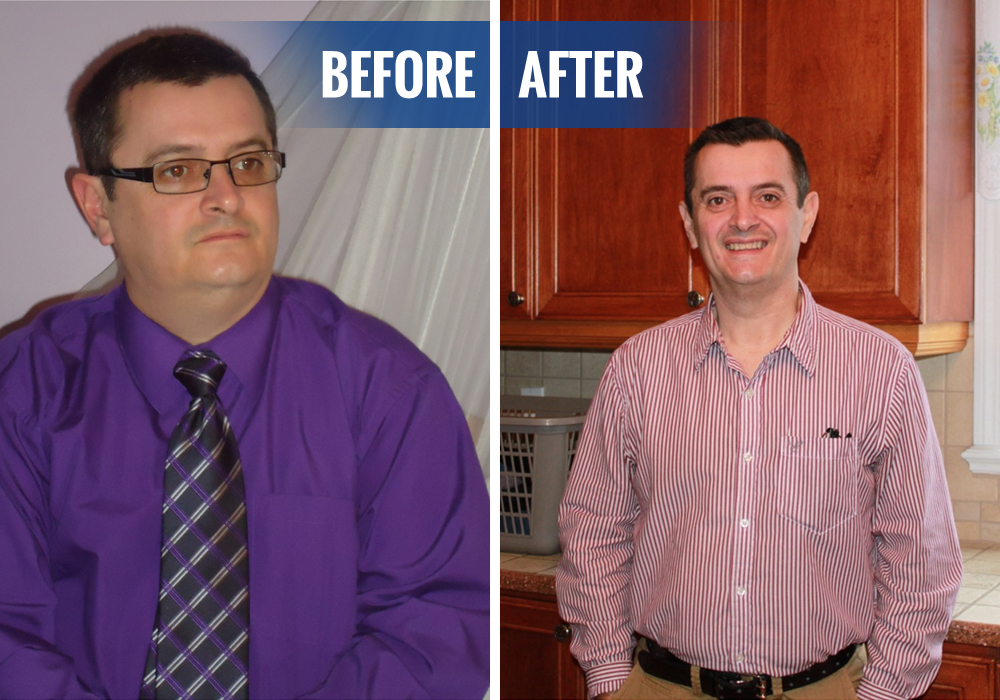 The Nautilus Plus I'm Taking Charge challenge….Absolutely brilliant!!!!
I am now 50 years old, and the Nautilus Plus I'm Taking Charge challenge has changed my life. By choosing the winning combination, I hit the jackpot. The incredible amount of more than
5 000 000 minutes of a healthy life Wow*!!!
Incredible, you will tell me…It's absolutely true! 10 extra beautiful years of healthy living that will allow me to sink my teeth into life and make the most out of this precious time that we all hold dear. It's a real gift that was given to me and all the people who love me and wish me the best.
It is now your turn, all of you who are 50 years old and more, especially those who need to take charge and make a change. You have what it takes to change your lifestyle, just as I did.
I challenge you! Take charge of yourself right now, only you can do it!
It's never too late to do anything, l am living proof.
Ready, go… You are able, you are the best, and rest assured that a professional from Nautilus Plus will always be there to help you. I even volunteer to encourage you if you need it.
My thanks to the whole team making up the large Nautilus Plus family, particularly Eric and Émilie, as well as to my relatives who believed in me. I love you all.
Now, I would like to show you what I used to look like, and what I look like now…
By Robert Croteau
---
Every week, we present a transformation of the I'm Taking Charge Challenge 3 finalist. We invite you to vote for your 2 favorite among the 12 physical transformations of the I'm Taking Charge Challenge 3 finalists. You must choose what you think is the best male and female transformations.
Go to www.nautilusplus.com/contest  to view the videos of all the finalists! By simply casting your vote, you are automatically registered for a chance to win a trip for two valued at $ 2,500 courtesy Voyages Gendron!
You have until noon on February 28, 2014 to vote!
Good luck!
*Disclaimer: Please note that the results can vary from a person to another. Nautilus Plus is not responsible of the validity of the statements in this testimonial.