Exceptional offer on the annual membership
Transfer to an annual membership and get a $150 rebate!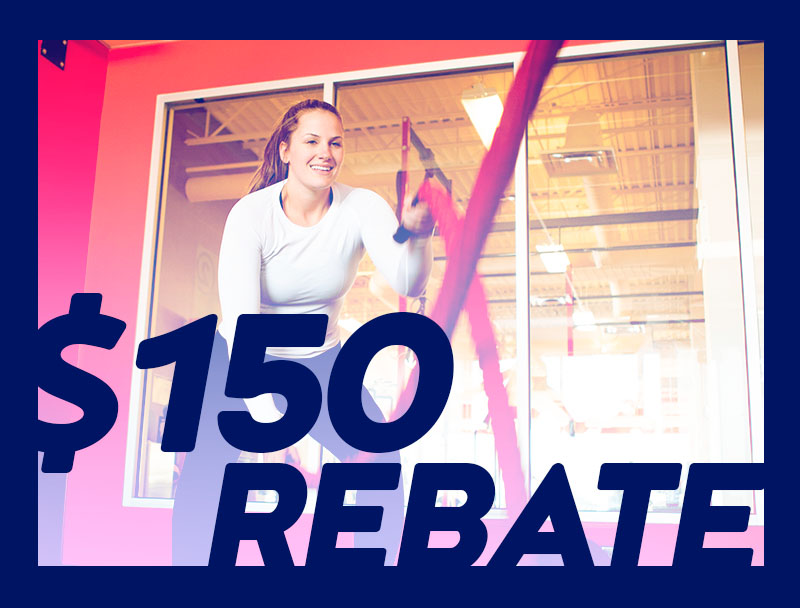 Summer is in full swing. Make sure you maintain your good habits throughout the fall season by taking advantage of this exclusive and exceptional offer!
You are currently :
a short-term membership cardholder?
a FLEX card holder or have been?
For a limited time, obtain a $150 discount when you transfer to an annual membership*.
By converting your membership now, you can enjoy our facilities even LONGER and set loftier goals!
Our annual membership offers:
Hurry, this promotion is for a limited time only!
Come see us to take advantage of this offer.
*Certain conditions apply. Offer valid as of August 1, 2022, for a limited time only. $150 discount on the annual subscription without Boomerang credits (26-64 years of age), $100 discount for the 25- and 65+ age category, OR a discount of two bi-weekly payments on the annual Boomerang subscription. For clients with a current short-term membership: A credit can be applied to the new annual membership if the residual value of the current membership (short-term membership only) allows it. For FLEX cardholders with unused sessions: A credit for the value of the unused sessions can be applied to the new annual membership. Offer applicable to customers with a current short-term membership OR a current FLEX card (or have been) at the time of transfer AND purchased before August 1, 2022. Not applicable on purchases made during the month of August.
Find my Nautilus
A network of centers across Quebec
Find my gym
Group classes

Unlimited selection of group classes for all fitness levels!
Classes schedule