Our brand new Calma program helps you be balanced. Accompanied by a personal trainer and a nutritionist, you will integrate healthy living habits, both in the gym and outside the gym, to promote the achievement of a general well-being. At the heart of this program are key concepts of well-being including: relaxation, stress management, intuitive eating and exercise adapted to your needs.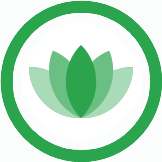 Counseling sessions with a trainer
With the Calma program, you will receive counseling sessions with your personal trainer to better understand your needs and equip you on a daily basis to better manage and reduce stress. He will provide you breathing exercises, introduce you to meditation and self-massage techniques.

Consultation with a trainer
You will benefit from personalized training sessions to develop your flexibility, but also your cardio and muscular mass. These three components are essential to good physical and mental health. You will learn to perform stretching and yoga postures, and to discover ways to improve your cardiovascular and muscular capacity according to your tastes and needs, all with the aim of achieving balance.

Consultation with a nutritionist
Food is an integral part of good health and our relationship with food can sometimes be stressful. Your nutritionist will introduce you to the concept of intuitive eating that advocates eating more with your senses than with your head. You will be called to eat what you want and enjoy while respecting your hunger and your satiety signals. These new habits acquired during the program will be useful for the rest of your life.
This program includes:
Counseling sessions with a personal trainer
Workouts with a personal trainer
Consultation sessions with a nutritionist
Constant monitoring during a period of 3, 6 or 12 months