Physical activity during pregnancy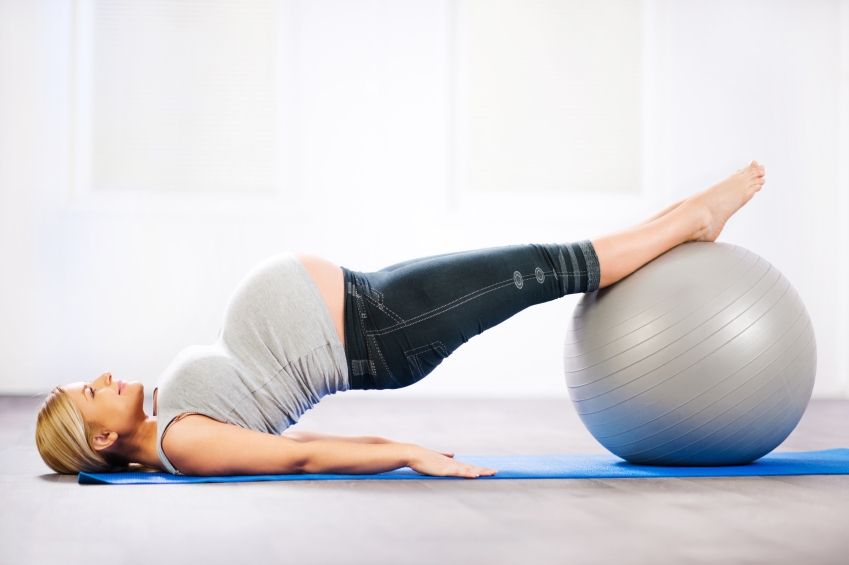 Medical authorities agree that inactivity needs to be avoided during pregnancy, rather than exercise. Of course, some adjustments will need to be done about and the choice and intensity of exercises, but unless there is a medical contraindication, consider pregnancy only as a particular condition, and not as a handicap that prevents you from exercising. As a matter of fact, here are some good reasons to exercise during pregnancy.
Physical activity:
– helps to maintain a healthy weight through the pregnancy,
– reduces and relieves discomforts relative to pregnancy (back aches and constipation!),
– improves blood flow (ideal for preventing varicose veins, hemorroids and water retention),
– significantly reduces the risks of pregnancy diabetes and pregnancy hypertention,
– increases energy levels,
– improves sleep quality,
– helps to increase muscular strength, which facilitates labour and delivery,
– helps to create discipline and integrate exercise into your schedule… and makes it easier to continue after the baby is born!
Which exercises should I do?
Cardiovascular activity
The intensity of the workouts will need to be monitored. Apply the principle of moderation and begin lightly, especially if you have never been active before. It is recommended to maintain heart rate between 125 to 145 beats per minute (low to average intensity). This means that you will have a hard time breathing only through the nose or holding a conversation. Avoid feeling completely exhausted after the workout. While pregnant, the heart has a tendency to beat faster and blood pressure increases a little bit, so listen to your body and find a level of intensity that will not make you feel too tired.
Feelings of dizziness and nausea caused by exercise are frequent during pregnancy because the energy reserves are quickly depleted. Drink small portions (250-300 ml per half-hour) of water, fruit juice or a sports drink (such as Gatorade) regularly (before, during, and after your workout), and avoid working out on an empty stomach. If you are on your third trimester, avoid balance exercises to eliminate the risks of falling that could cause any kind of abdominal shock.
Muscular exercises
In order to avoid these risks of falling, try to perform exercises in a seated position as much as you can. Just as with the cardiovascular exercises, take breaks, and stop if you feel dizzy. Remember that the goal is only to maintain your strength, and not to increase it, so avoid lifting weights that are too heavy.
You can strengthen all the muscles of your body without worrying, on the condition that you do not suffer from abdominal separation (diastasis recti). If your abdominals are not separated, you can exercise them lightly to maintain muscle tone. Beginning at the fourth month, it is recommended to avoid all exercises laying on your back, because this position can decrease venous return from the legs since it compresses the inferior vena cava.
Take advantage of this beautiful time and you will see that staying fit during your pregnancy will help during delivery and make it easier to go back to your previous shape after giving birth.
By Karine Larose