Nutrition and the Outdoors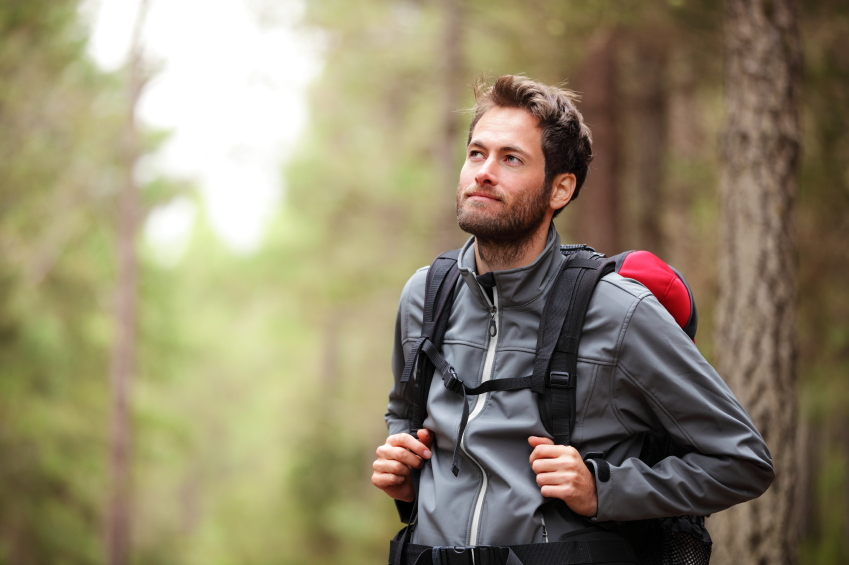 To me, fall is the ideal season to enjoy the outdoors: the temperature drops, and the colors of deciduous trees are breathtaking. All favourable conditions are there for the practice of outdoor sports activities: hiking, mountain hiking, cycling, and canoe-camping are good examples. But on the nutritional level, how can we prepare for a wilderness expedition?
Foods to prefer
When practicing a sports activity, the two nutrient that should be prioritized are carbs (cereal products, fruits), and proteins (dairy products, meat and alternatives). Carbs are the fuel for your brain and your muscles. During your outdoor activity, make sure to eat them regularly. By prolonging the absorption of carbs, proteins will prevent you from having energy drops during effort. They will also help with muscle recovery, which is essential if your expedition lasts several days. So here are some important nutritive foods that are easy to carry, preserve, and prepare:
· Cereal products: pita bread, crackers, couscous, rice, small pasta, granola cereals, bread, energy bars (LÄRABAR, KRONOBAR, etc.);
· Fruit and vegetables: dried fruits (raisins, dates, prunes, apples, cranberries, etc.), dehydrated potatoes and vegetables;
· Dairy products: powdered milk;
· Meat and alternatives: nuts, seeds, legumes (red beans, chick peas, lentils), dried meat;
· Miscellaneous foods: dehydrated soups and sauces, jams, oil, sugar, powdered Gatorade, salt.
Is your drinking water safe?
In Quebec, who says outdoors also says watercourses, and it is so tempting to drink clear water from a stream, river, or lake! However, this water can be contaminated by bacteria, parasites, or viruses. Its consumption exposes us to risks of diarrhea, abdominal cramps, nausea, and headaches… everything that can spoil a wilderness expedition! And if we refrain from drinking to avoid these inconveniences, we are at risk of dehydration, so we have to make our water safe before we drink it. To do so, you can use several methods:
Choose bottled water, and make sure that the seal is intact before opening it;
Bring the water to a rolling boil for 1 minute, if your environment and material allow it;
Use tabs or solutions that are mixed to the water: they can disinfect or extend the shelf-life of water (Aquatabs, Micropure Forte). They are available at most drugstores.
Use portable filters or water purifiers (SteriPEN, MSR, Katadyn). They are available at every good outdoor sport shops.
Finally, if the reduction of daylight hours during fall affects your mood and makes you depressed, remember that outdoor activities improve mood and help fight "winter blues"!
By Vanessa Martin