Milk, or Vegetable Beverage?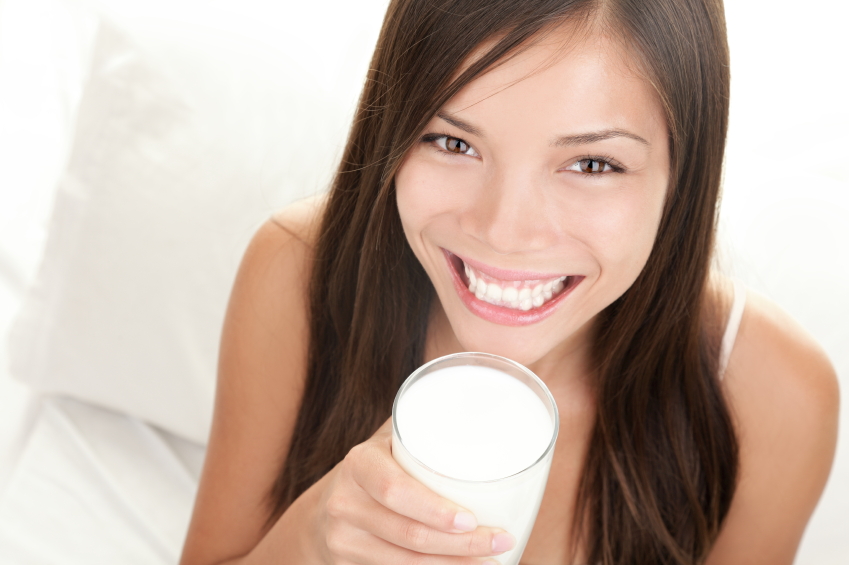 Cow milk has long been considered one of the only milk beverages consumed in Quebec, until new beverages came to steal a part of its monopoly: soy, almond, and rice beverages. According to Canada's Food Guide, we should consume 2 to 3 servings of milk and alternatives every day. Milk or vegetable beverage, is there a difference?
Milk
Whether skimmed or 1, 2, or 3,25 % M.F.,  it is an excellent source of calcium1, and it also provides our body with a significant quantity of proteins, carbs, vitamins A, D, B2, and B12, as well as zinc, potassium, and magnesium. Because milk is an animal-based food, it contains more saturated (or bad) fat than its plant-based counterparts.
Vegetable beverages
The similar color and texture of soy, almond, and rice beverages make them popular substitutes for milk. In order to become equivalent to milk at the nutritional level, vegetable beverages can be enriched with calcium, zinc, as well as vitamins A, D, B2, and B12 in quantities similar to those of milk3.
Enriched soy beverages (Silk, So Nice, Nature-A) are a good option if you are lactose intolerant, vegetarian, or simply enjoy their delicious taste. In addition, as opposed to other legumes, the quality of soy protein is comparable to animal proteins4. Soy beverages also contain more iron, vitamin K, and healthier fats than cow milk. Choose the "unsweetened" version, also called original and natural, as it contains twice as less sugar than its flavoured alter ego. A small layer of calcium may accumulate on the walls and the bottom of the container. Therefore, shake well before serving!
Although they can bring some variety, almond beverages (Earth's Own Almond Fresh, Silk True Almond) and rice beverages (Rice Dream, Natur-A) are very low in proteins: 1 g or less per 250 ml (1 cup), while milk contains over 8 g for the same quantity. Therefore, almond and rice beverages can't replace milk and soy beverages.
By Vanessa Martin
Sources
Osteoporosis Canada. 2011. Les apports recommandés en calcium. En ligne. < http://www.osteoporosecanada.ca/wp-content/uploads/VIVRE_19_juillet_2013.pdf >. Page viewed on May 12, 2014.
Protégez-Vous. 2011. Boissons de soya et autres. En ligne. < http://www.protegez-vous.ca/panier-epicerie/dejeuner/boissons-de-soya-et-autres.html >. Page viewed on October 19, 2012.
Agriculture and Agri-Food Canada. 2011. Le soya canadien. En ligne. < http://publications.gc.ca/collections/collection_2011/agr/A15-11514-2011-fra.pdf >. Page viewed on October 19, 2012.