Meat…in moderation!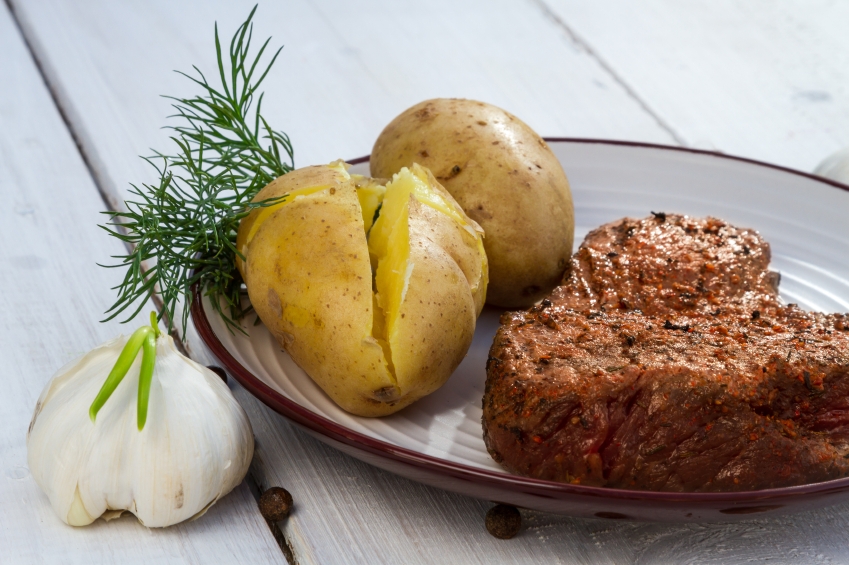 Is half the space on your plate taken up by meat? The entire space? Is the potato your favourite vegetable? Is the barbecue season synonymous with t-bone steak, filet mignon and pork tenderloin?
Here are several interesting substitute ideas and some tips to diversify the contents of your plate!
First and foremost, you would do well by adding vegetables to your plate. They are high in fibre and water, are practically calorie free and provide a feeling of satiety. Make half your plate vegetables! Here's a tip: placing a platter of crisp vegetables in the centre of the table is a quick and easy way of introducing vegetables to your diet. I bet you won't be able to eat just one! You can increase your daily intake by starting your meal with a vegetable soup. Why not try adding another vegetable to your mashed potatoes: add some celery, turnip, parsnip and ginger, butternut squash and nutmeg, sweet potato or carrot…the possibilities are endless!
On the other hand, red meat should be consumed in moderation. In addition to naturally containing trans fats, when meat is seared and charred, it produces carcinogens. Do limit your consumption to one or two servings per week and avoid over-cooking (except for minced meat, which should be thoroughly cooked). This will allow you to try other sources of protein such as fish, shellfish, skinless chicken, legumes, tofu, eggs… This summer, grill some shrimp brochettes, salmon steaks, marinated marlin… You can also replace your beef burger with minced turkey or chicken.
And don't forget to save some space (approximately one quarter) on your plate for some starches such as, rice, potato, pasta, quinoa, etc., since they are a most important source of energy for your body; this being the carbohydrate!
By Marilyne Petitclerc