Marie-France Bernier's transformation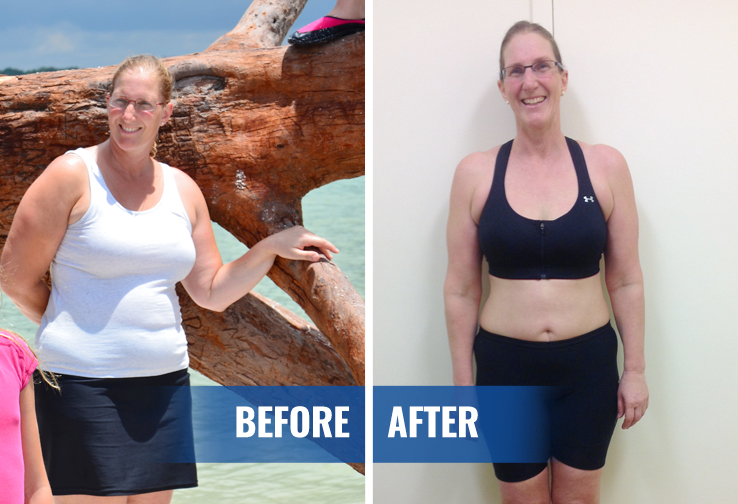 All my life, I have been unable to maintain a stable weight. There were periods where I lost weight by going through diets and deprivation…. Only to regain all the weight I had lost, and then some. I always practised a lot of sports, but as I was aging, increasing the amount of physical activity just wasn't enough anymore.
Being overweight was hindering both my daily and sports activities, so I decided to take charge and set an appointment with a nutritionist at the Nautilus Plus centre where I was already exercising almost every lunch hour. And here I thought I knew a lot about nutrition – after all, I had tried almost every diet on the market -, but I learned the most important lesson: reaching and maintaining a healthy weight is not a question of deprivation, quite the opposite! I rediscovered how to enjoy food in adequate quantities, and lost 50 pounds* as a result.
Thank you Nautilus Plus!
By Marie-France Bernier
*Disclaimer: Please note that the results can vary from a person to another. Nautilus Plus is not responsible of the validity of the statements in this testimonial.