Making Good Resolutions, and Keeping Them!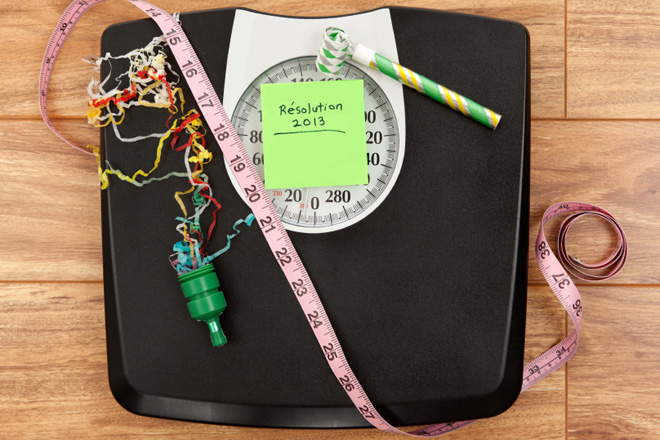 When a new year begins, the moment is right for making good resolutions. It's a chance to start on the right foot. But how should we proceed to set objectives, and most of all, keep them?
There is a very simple way to remember the five essential criterions of an objective for it to be attainable: SMART. By developing and adapting your resolution to this concept, you maximize its chances of fulfillment.
Let's begin with this example: "This year, I am going to change my eating habits" and refine it according to the SMART concept.
Specific: the resolution must be precise. Avoid unclear objectives, or it will be easy to postpone the changes to be made. Specify by which means you will succeed: "I will change my eating habits by signing up to a support group," or "by consulting a nutritionist."
Measurable: To know at which point you have reached your objective, it must be measurable. Use numbers to specify what you are aiming for: "I will prepare my lunches at least four times a week," or "I will eat at the restaurant a maximum of one time a week," or even "I will lose ten pounds."
Appealing: To keep your morale up and stay motivated, make your resolution fun: choose an activity that you enjoy, follow a class with friends, treat yourself when you have completed a challenge, or equip yourself with nice sports gear (shoes, a dress, a ski trip…) to make the activity even more appealing.
Realistic: Set yourself realistic and attainable objectives. If you have many changes to make, you can make a list first, and work on one or two changes a week. For example, "this week I will eat a bowl of cereal for breakfast, and my snack will be a fruit with a yogurt…"
Temporal: Create a realistic schedule. Here's a tip: divide your objective in mini-objectives and assign them a specific date on your agenda: "between now and February, I will lose 5 pounds!"
Don't be shy to consult a health professional if your resolution is related to fitness. He will determine with you what can be done, and provide you with plenty of tools to make it. In addition, he will be a great help to keep your motivation up throughout your process.
Set yourself SMART objectives throughout the year. At each success, your confidence will increase, and you will complete even more challenges!
This year, let's take action!
By Claude Motard, LVL IV Intern, McGill University
Readjusted by Christina Timotheatos dt.p., Nutrition Coordinator