Losing Weight in Good Company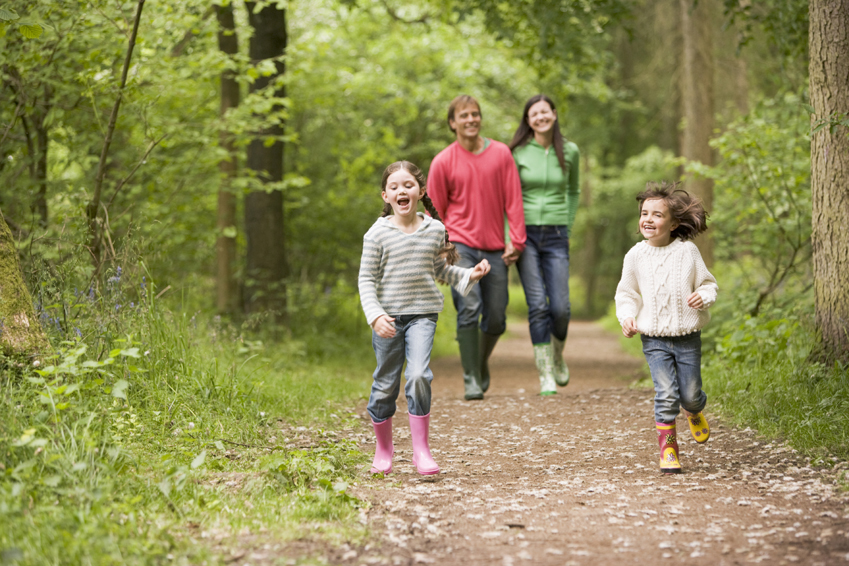 Over the last few weeks, I conducted a small in-house survey with some of my customers. My questions were as follows: what does happiness mean to you? Describe what would be a happy moment for you. What could curb this happiness?
You know what this survey revealed? More often than not, the answers were along these lines:
Being healthy and living with my healthy relatives;
Drinking wine in good company;
Doing activities I really enjoy.
As for obstacles to happiness, they mentioned: lack of time and interest to exercise, and having a hard time adjusting their schedule with relatives.
Saving time
So… why not mix work and fun? Instead of isolating each element, create situations where you will be able to do more than one thing at once. You will be surprised to see how much time you save, but most of all, how much better you will feel!
Breaking existing patterns: concrete solutions
The gym is not your cup of tea
Maybe you would be more motivated if you had company? Find a partner (family, friends, and colleagues) and set a schedule together.  
Too busy with family
Do you have to take care of your children and you do not have time to exercise? Suggest activities in which they can be active. Not enough participants? Ask your friends or people from your neighbourhood to bring along their own kids! You could also make arrangements with friends or neighbours to switch turns watching the kids so you can all get to do a little exercise.
Quick ideas:
Bike trips;
Games at the park / swimming pool;
Play ball;
Play tennis against the wall or on the court;
Take a family walk;
Discover local hiking trails;
Set up games in your backyard (hide-and-seek, skipping rope, etc.);
Play video games that require you to be active.
You enjoy having a few drinks during dinner with friends?
Don't worry, I will not tell you that you can't do your favourite activity anymore. However, there are more effective ways to go about it:
Quick tips:
Meet your friends a few kilometers away from home or the restaurant, and walk to get there.
Drink a glass of water between each alcoholic drink. You will consume less calories.
Plan dinner at you house (or at a friend's) instead of going to the restaurant. You will save time and money.
Enjoy activities before or after dinner (taking a walk, playing games, cleaning dishes, etc.).
The objective is to enjoy physical activity in good company. Structure your week-end evenings to make them more active than passive. Changes will last longer if you don't feel that you are being deprived of your favourite activities. Take the time to think about solutions that will suit you and apply them right now.
By Xavier Jutras