In Need of Motivation to Take Charge? Read This!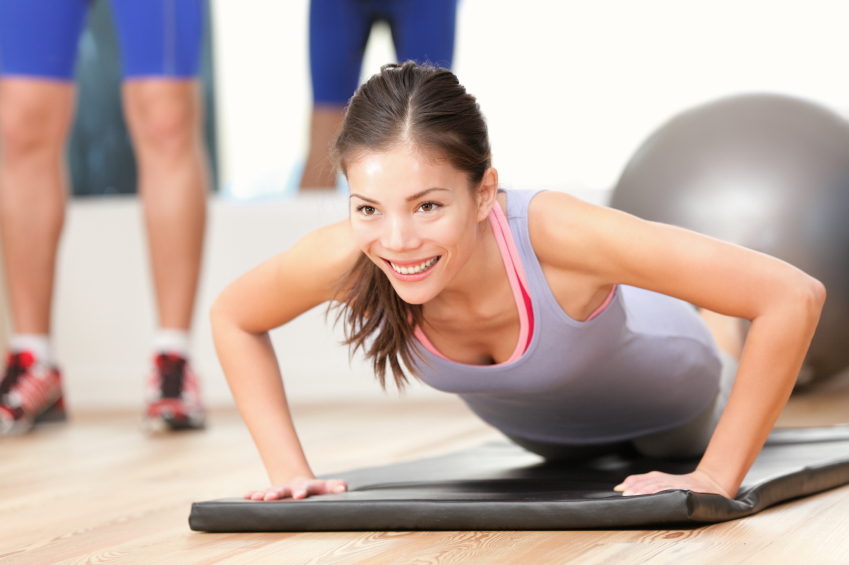 With only 5 weeks before the end of the I'm Taking Charge 2 challenge, the candidates have given touching, and most of all, inspiring testimonials. Here are some excerpts from a few of them.
Josianne Turgeon (has lost 17.4 lb): "Last spring, my mom had a heart attack, and she became my inspiration. I finally opened my eyes. Since then, my main objective is not to lost weight, but to keep in shape. I want to live long and healthy."
Hadi Abou Antoun (has lost 30.8 lb): "… Last week was the first time in my life that I could see the balance under 200 pounds!!! I can't believe what's happening to me, my body is changing, and I love it!"
Caroline Joubert (has lost 15.9 lb): "My reason for taking charge: what we eat in private finally shows in public… Eight weeks later, not only is my weight loss objective still on track, but what I eat in private shows in public, and I'm really proud of it!"
David Martin (has lost 26.7 lb): "I said I was eating healthy, and it wasn't true. I said I was moving enough, and it wasn't true. Result: 240 pounds and high blood pressure. (…) Here I am today, participating in the challenge. Thank you Nautilus Plus for giving me the chance to finally win the Stanley Cup! I feel that I am changing. My body chemistry is activating, and soon I will be a new man."
Carole Gastaud (has lost 19.8 lb): "'At my age, I will never have the shape I had before, let alone the motivation. I know that some are able to do it, but for me it's different.' These are sentences that were part of my vocabulary before I signed up for the challenge! Since then, I have found the explosive energy I had before, which was buried well under my extra kilos! Not only do I take pleasure in working out regularly, but I also realize accomplishments I never thought I'd be able to do."
And you, what story do you have that will inspire others to take charge?
Visit www.facebook/jemeprendsenmain.com to access all the testimonials.
By Karine Larose