How to Make your Kitchen "Healthy"?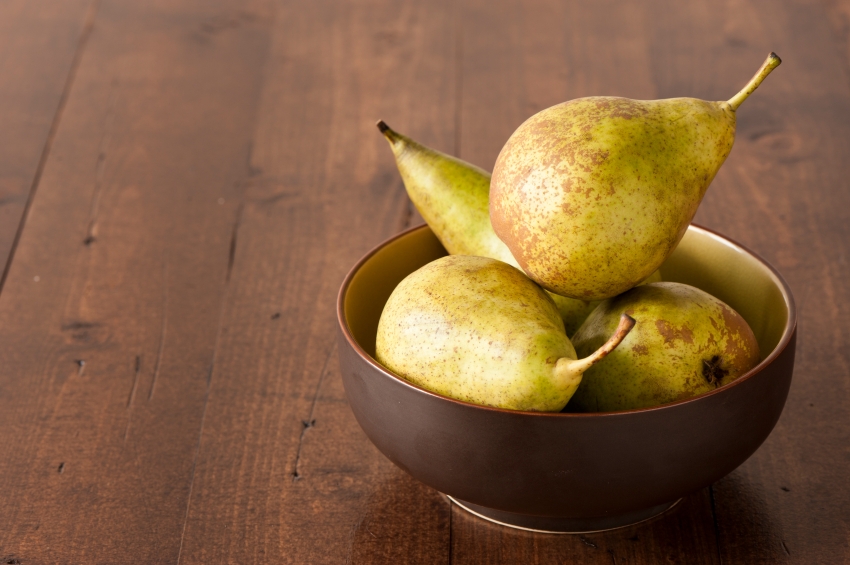 Did you know that the environment we live in influences our habits? For example, a city with more bicycle paths promotes active modes of transportation (bicycle, rollerblades, walking). Likewise, healthy meals served at the school cafeteria encourage students to make better food choices. Think about it: you could easily apply this concept to your kitchen and make it "healthy". Here are 5 tips to succeed:
1. A fruit basket as table centerpiece
Nothing is more appetizing than a beautiful basket of fruits full of colors at the center of a table. By having fruits right under your nose, you will subconsciously be influenced to choose them for your snacks… instead of chips or chocolate. After supper, fruits will constitute a nutritive dessert… within grasp. Here's a suggestion: remove the labels and wash your fruits right after coming back from the grocery, and then arrange them in your basket in an aesthetically pleasing way. They will become irresistible!
2. A pitcher of water in the refrigerator
Water is THE zero calorie refreshment! Did you know that water accounts for about 70% of our body composition? Water helps transporting proteins, vitamins, and minerals in the bloodstream, and regulates our body temperature when practicing a sport. So, in order to remember that it is important to stay hydrated throughout the day, fill a pitcher of water and place it at the center of your refrigerator, where it will be easy to see. This healthy habit also has an environmental dimension to it: we waste less water by cooling it this way than by letting the faucet run for several seconds!
3. Quality containers
Are you one of those who keep their fruits and vegetables in a drawer in the fridge, only to forget about them and find them a few weeks later when they are rotten? The best way to prevent this is to keep them in containers that will preserve their freshness and limit condensation. You should also choose transparent containers that will enhance their colors on you fridge shelf. Trust me, your fruits and vegetables will never go unnoticed!
4. Smaller sized dishes
The trend is with big plates, big bowls, and big wine cups… some of them can even contain a whole bottle! But did you know that the bigger our dishes are, the bigger our servings become as well, making us eat more? Indeed, we often react by eating everything in our plate, even if we are not hungry anymore! Think ahead: buy smaller dishes!
5. Grow fine herbs… indoors
One of the home decoration trends of the last few years consists in growing fine herbs in the kitchen. They are a good way to season your meals without using salt. They bring flavour, but no calories! All you need is a few terra cotta pots, soil, and a few young plants (basil, cilantro, parsley, minth, chives, etc.), and you are good to go! On a side note, for more information concerning the use of fine herbs, I invite you to read the article "Des fines herbes pour un maximum de saveurs"(French only), by Ariane Lavigne.
So, do you have a "healthy" kitchen?
By Vanessa Martin