Fundamentals of weight loss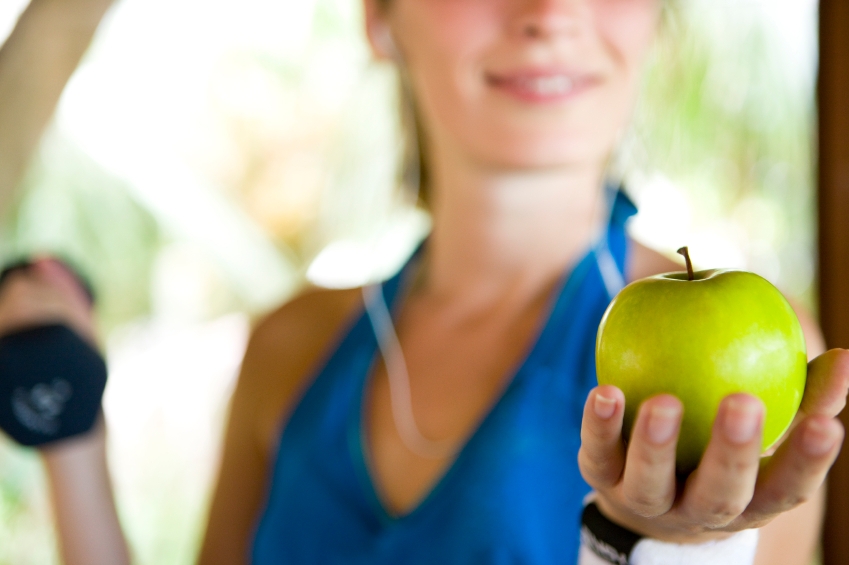 A set of just a few basic rules determines the success of a weight loss program. First, it is important to remember that it is impossible to obtain permanent physiological changes without modifying our habits on a permanent basis. Even though publicity paints enticing pictures of unbelievable, effortless results, permanent and safe weight loss is possible only through an energy deficit. Remember that your main goal has to be the loss of adipose tissue (i.e., fat), and for that reason, integrating physical activity in your weight loss program will be a must. Here's the why and how you can lose weight the healthy way!
Set realistic goals and expectations
How much weight can be lost in a week? Most of us should aim for a slow and gradual weight loss process. A realistic goal would be losing between 1 and 3 pounds of adipose tissue (fat) per week. Many factors can influence the speed of this process: age, body composition, heredity, physical activity level, physical condition, current weight, dietary history, etc. So, if you want to undertake a weight loss program without being disappointed when you track your progress on the scale, I invite you to understand the efforts that have to be invested to get there.
Options for losing one pound in a week
First of all, you should know that one pound of fat equals 3500 calories. So, in order to lose one pound in one week, you have to:
OPTION 1: Decrease your daily caloric intake by 500 calories.
OPTION 2: Spend 500 extra calories every day by exercising.
OPTION 3, the one I recommend: Spend 250 extra calories a day by exercising AND decrease your daily caloric intake by 250 calories.
7 X 500 fewer calories / day = 3500 calories = 1 pound lost, in one week!
By having lower expectations, you run less risk of being disappointed and are more prone to keep going. By favouring option 3, you will avoid a too strict dietary deprivation that can quickly become frustrating and lead to hunger being constantly on your mind, in addition to reducing your basal metabolism. Also, with regular physical activity, you will maintain your muscle mass, which is essential to help you spend more calories on a daily basis. A gradual weight loss spread over several weeks should be preferred!
By Karine Larose