Fulfill Your Nutritional Needs with these 5 Gluten-Free Essentials!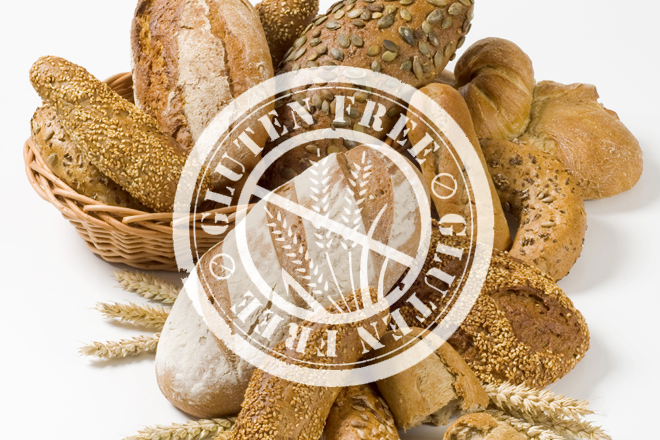 Some people suffering from celiac disease need to cut gluten completely out of their diet, as their immune system reacts strongly to this molecule found in wheat, barley, spelt, rye, and sometimes oats, as well as all their derivatives. These foods are an important source of carbs, fiber, and B complex vitamins. If you eliminate these products without replacing them with a proper substitute, you risk suffering from certain deficiencies, constipation, mood swings, and sweet cravings. I suggest you integrate the following foods to spice up your routine!
1.       Legumes
Not only are legumes a source of carbohydrates, they are also a great source of proteins! They are rich in fiber, iron, and calcium! Integrate chickpeas, beans, lentils, and soybeans to your soups, salads, stews, spreads… Be creative! You can also prepare your pastries with legume-based flours, which contain more fiber and iron than rice and corn flour!
2.       Root vegetables
Rediscover the traditional potato, add variety with sweet potatoes, and find out about manioc and taro! Because these vegetables contain a lot of carbs, we often classify them in the starches category. They are a wonderful alternative to grain products. What's more, root vegetables are rich in potassium, vitamins C and A, and iron.
3.       Gluten-free grains (or pseudo-cereals)
Don't forget about grains that are simply completely gluten-free! Rice, millet, and corn are excellent alternatives! Quinoa, buckwheat, and amaranth are pseudo-cereals that contain a little bit more proteins, and no gluten.
4.       Fruits
Rich in carbs, fiber, and vitamin C, they will help you refuel! Of course, fruits can't completely replace grain products in a meal, but they are perfect in snacks, desserts, and some salads!
5.       Small treats
For nutrient-dense and gluten-free desserts, prepare tapioca, rice pudding, egg whites whipped into peaks, or "blancmange"! Most importantly, don't forget the chocolate! Choose a chocolate with a high cocoa content (70 % and higher), and check the ingredients list to make sure there is no trace of gluten!
By Caroline Proulx, P.Dt.