Fruits for the Summer!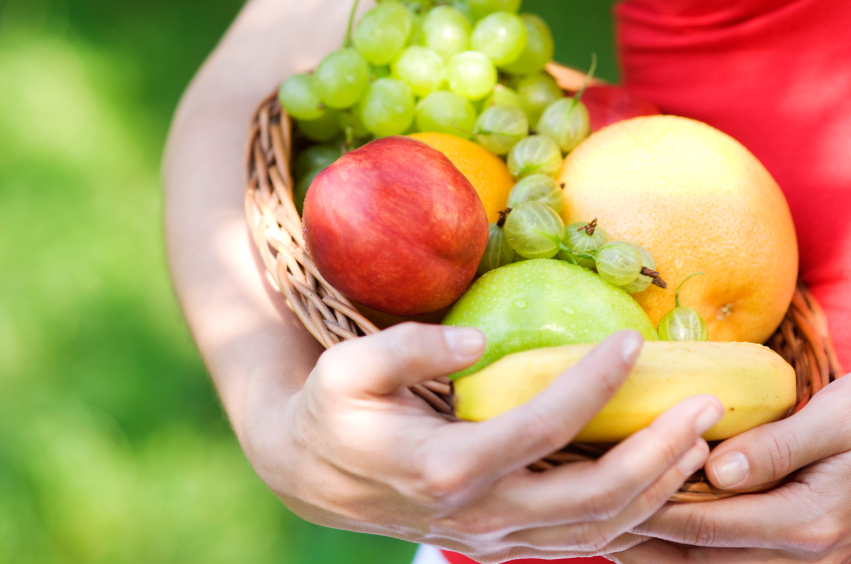 During this wonderful summer season, fruits and vegetables are becoming increasingly available in grocery stores and local markets. Now that they are at their best, they are sweet, juicy, and refreshing on these hot summer days! As a result, our fruit consumption goes through the roof during this season. I am often asked the question: "Can't we eat fruit as much as we want, just like vegetables?" Not exactly. Sure, fruits are very healthy: they are rich in water, vitamin C, antioxidants, and fibre. However, some fruits contain more sugar (natural) than others, and eating too many of them could lead to an excess in calories.
The chart below summarizes how many servings of fruit we should consume each day according to our needs:
| | | | |
| --- | --- | --- | --- |
| Calories per day | 1200 to 2000 calories | 2000 to 2600 calories | 2600 to 3400 calories |
| Servings of fruits per day | 2 to 3 | 3 to 5 | 5 to 8 |
Each fruit serving should contain around 20 grams of carbs, or 80 calories.  Here are a few examples of fruit servings:
1 medium fruit (¾ cup): apple, pear, orange, peach, plum, grapes, fruit compote without added sugar;
2 small fruits: clementines, mandarins, kiwis, prunes.
If you feel that you must limit the quantity of fruits you eat, choose fruits that contain more water, and whose serving size is larger:
1½ cup strawberries, raspberries, blackberries, watermelon, or cantaloupe;
1 cup blueberries, pineapple, honeydew melon, or cherries;
5 apricots, 5 passion fruit, 4 figs.
If you have a hard time consuming the recommended number of servings, choose denser fruits that are less filling:
¼ cup dried fruit (prefer those without added sugar or oil by reading the labels);
½ large fruit such as: papaya, banana (more than 22 cm long), mango, dragon fruit, pomegranate, grapefruit;
¾ cup 100% pure fruit juice.
That's it!  Take advantage of the hot season to taste delicious, fresh, and ripe foods, but also to stay active!
Caroline Proulx, P. Dt.