Flexitarians: Part-Time Vegetarians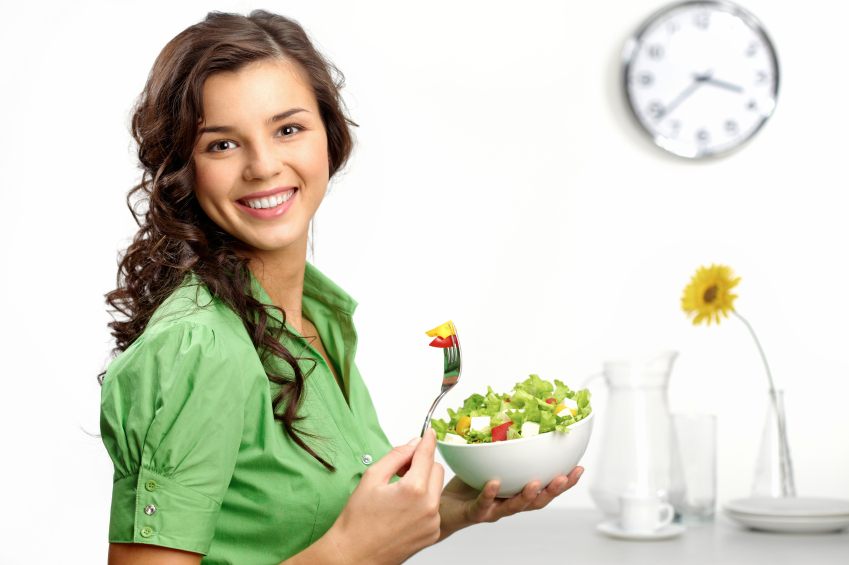 Meatless Mondays… have you ever heard of them? It's an initiative that promotes the inclusion of vegetarian meals in your nutrition. Far from the idea of banning meat forever, meatless Mondays incite people to adopt what we call a flexitarian nutrition, or, if you prefer, a part-time vegetarian nutrition!
This type of nutrition has many advantages, such as:
A reduction in saturated fats intake, and at the same time, a reduction of heart disease risks.
An increase in nutritional intake, and consequently, of the vitamins and minerals intake.
A higher fiber intake, which favors a better recognition of the satiety signal, which can help you get rid of extra kilos.
A diminution in the price of groceries (indeed, canned beans tend to be cheaper than tenderloin)
So, in order to encourage you to try this out, here are a few vegetarian meal ideas, which I hope even the most carnivorous among you will enjoy!
Vegetarian spaghetti: for a meatless meat sauce, substitute ground beef with firm or crumbled tofu, or even textured vegetable protein (TVP). Simmer, and let all the different flavours of your sauce make everything tasty!
Chili sin carne with red beans: sprinkle with light mozzarella, and serve with crispy whole-wheat pitas.
Homemade falafels: be tempted by these little chickpeas balls with an exotic taste. Serve with hummus, tzatziki, or even tabouleh. Bonus points for "homemade" recipes!
Vegetarian burgers: don't be fooled – I am not referring to the meat-free patties sold at the supermarket. One of the best hamburgers I have ever tasted was based on red beans, mushrooms, and onions, served with spicy salsa. Mmmm!
Ricotta and spinach lasagna: serve with a salad made of arugula, fennel, parmesan cheese, and balsamic vinegar.
Patatas tortilla: travel to Spain without actually having to go there with this distinctive dish that combines eggs, potatoes, and onions. Don't forget vegetables, and opt for a tomato salad as side dish. Olé!
Primavera quiche: integrate a variety of vegetables, and if you feel up to it, prepare your own whole-wheat based quiche dough.
Tell me what you think about this, and bon appétit!
By Alina Petre