Eating organic, is it really different?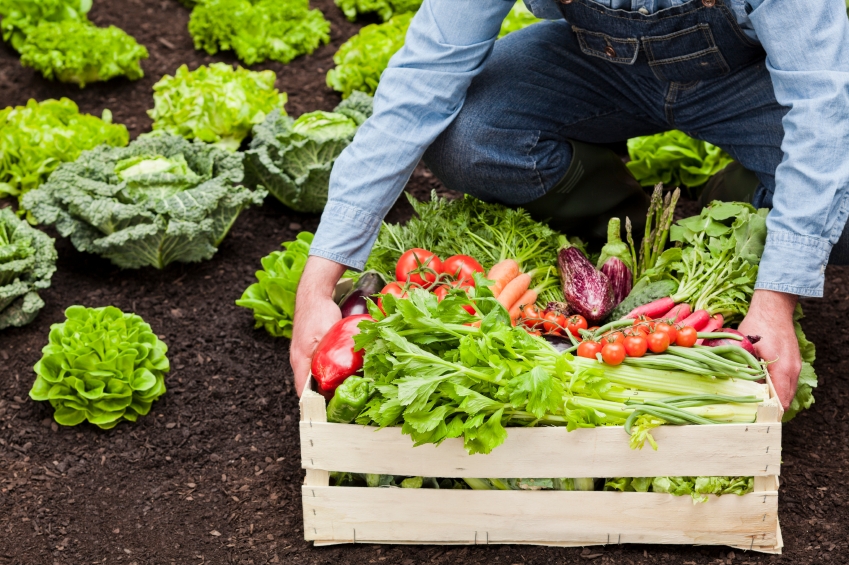 Those of you who stay informed about the latest nutritional trends may have been caught in the organic food wave that's been going on in the last few years. Indeed, the present trend is geared toward a return to eating more natural and less transformed food.
In organic agriculture, the food is free of pesticides, growth hormones, and antibiotics. This food is said to contain more nutrients such as vitamin C, iron, magnesium, phosphorus, and antioxidants (anti-cancer molecules). But the difference is negligible, and therefore, is likely to have a minor impact on health.
The scientific community is far from being unanimous on the question of the necessity of eating organic. Some claim that on the nutritional level, organic food offers no advantages over conventional agriculture. Others claim that people at risk or suffering from cancer should favour organic food because of its higher antioxidants content. Still others have declared that organic vegetables confer a better protection against cardiovascular diseases because of their higher content of salicylic acid, an antioxidant and anti-inflammatory compound. Thus, there are advantages to eating organic, but within the context of a balanced nutrition, the impact is minimal.
Many other factors need to be considered when buying groceries: for example, giving more importance to choosing food that is in season, local, and unprocessed.
What do you think would be the best choice between an organic pepper from Israel and fresh asparagus from Quebec? For breakfast, is it preferable to choose whole grain oat flakes or breakfast cereals sweetened with organic sugar cane?
Depending on the type of food, the "organic " denomination is not necessarily a guarantee of superior nutritional value.
Give priority to fruits and vegetables that are in season and local to insure better freshness, and higher vitamin content. Make sure to read the ingredients list as well as nutritional charts in order to choose food with less added sugar.
*To identify the fruits and vegetables that are in season in Quebec, I suggest the following web pages:
By Marilyne Petitclerc