Club Med or Gym?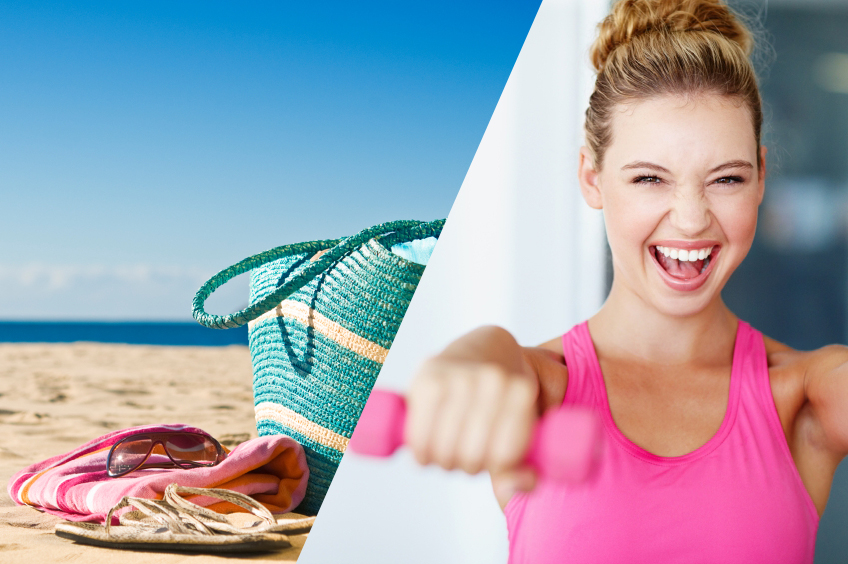 Many people are reluctant to the idea of investing in a gym membership, seeing the expense as too significant for something that, on top of this, will involve effort! Why sweat in a gym when you can use the money to sip on a piña colada by the ocean?
Thanks to my good friend Maslow [1], I decided to show you why the gym, although synonymous with increased effort, will provide you with more benefits than a trip down south!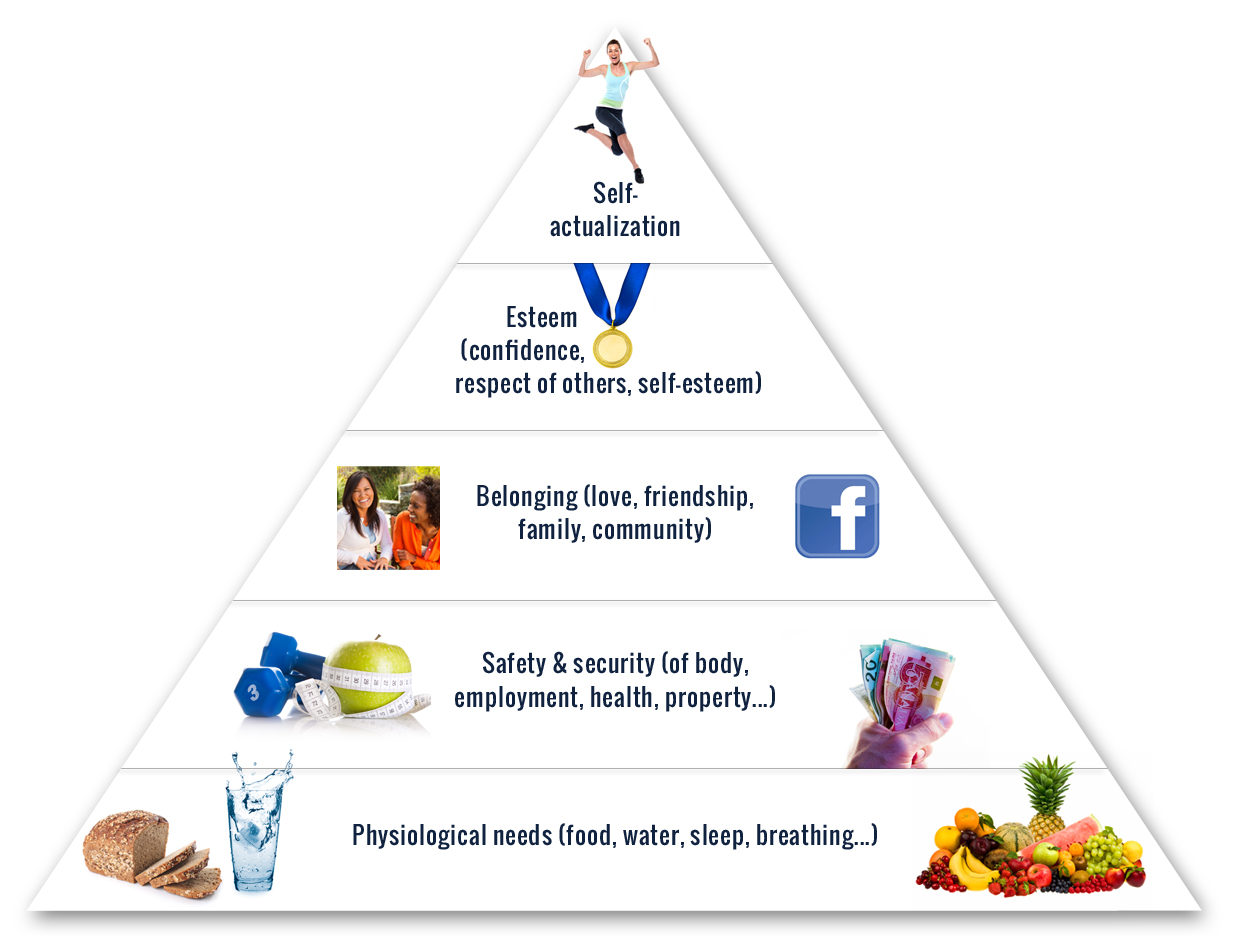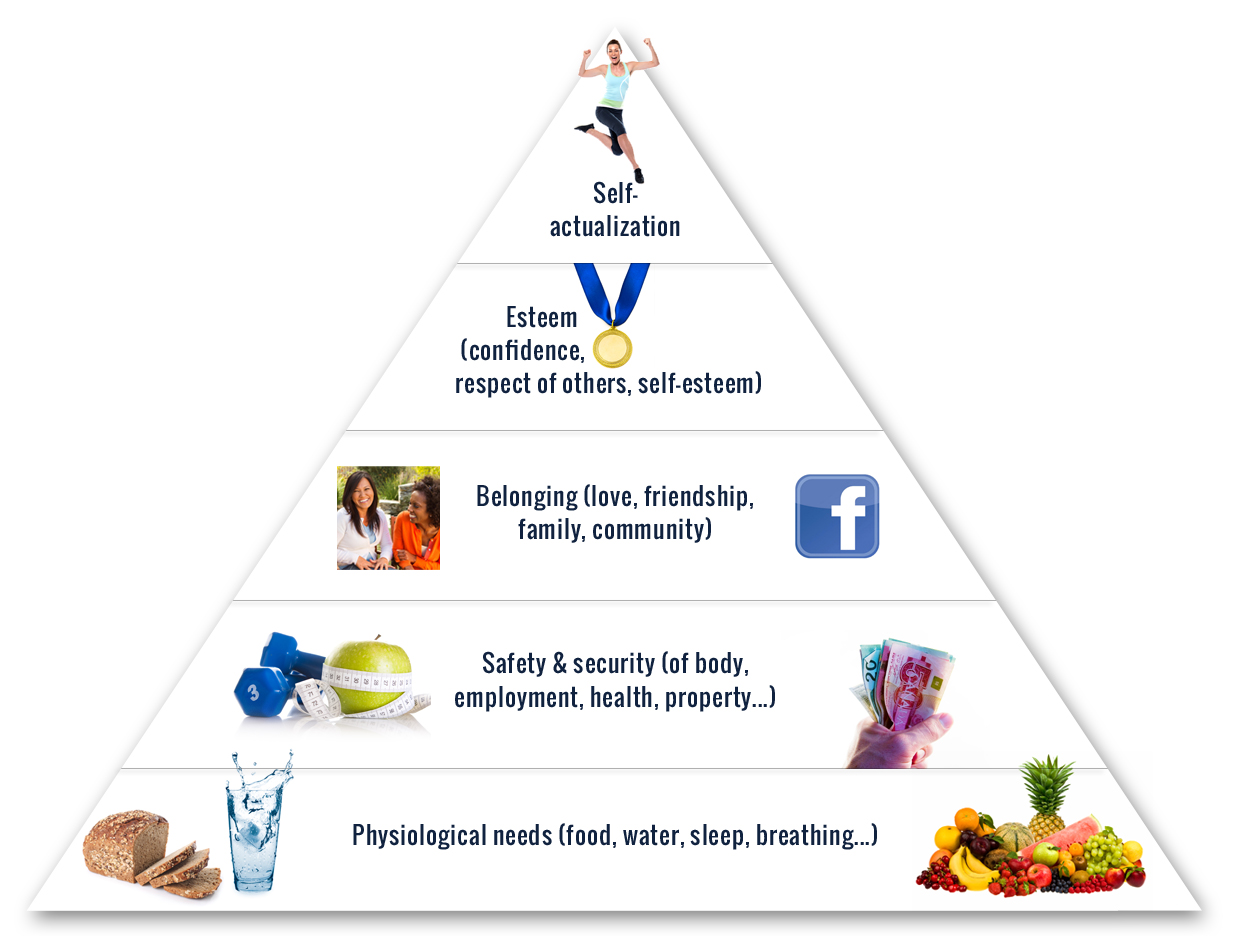 Maslow's idea consists in establishing the hierarchy of needs in humans. In short, the more the needs at the base of the pyramid are met, the easier it is to "access the upper levels." The higher you climb in the pyramid, the more chances you have of being happy.
On what levels can the gym really help me?
The answer is simple: on all levels, on a daily basis.
Levels 1-2. Physiological needs, and safety & security: Getting back in shape helps to maintain or reach better physical and psychological health. Everyone knows about the physiological benefits, but don't forget the effect of physical activity on lowering stress. This is usually reflected by a more balanced life.
Level 3. Social needs: Through the domino effect, the benefits mentioned in levels 1 and 2 will improve your relationships. You will be more inclined to share the "better version of yourself" with others. You will be more smiling, vigorous, productive, etc. Also, we should remember that the gym allows us to meet other people and maintain our social network. Being part of a group can also provide a sense of belonging.
Level 4. Self-esteem: Improving from workout to workout, improving your quality of life, and setting/completing challenges will improve your self-confidence. You will build confidence in yourself, but also in life.
Level 5. Self-actualization: The improved version of yourself will be able to reach heights you never imagined possible before.
On what levels can a trip down south really help me?
Not much, and on a smaller scale, as the effects are not long-lasting. First, we should remember that it is perfectly normal to need a vacation. This being said, on a small budget, a closer or less expensive destination could provide you with the same benefits.
Forget about the levels 4 and 5, a trip down south will be of no help to you. As for the first three levels, we could say that the benefits will be limited… unless you think your suntan is more important than everything else!
Vacations are good and important for your mental and physical balance, but you will be much more stable throughout the year if you allow yourself the time to be active on a regular basis. Even if taking medium and long term decisions is hard, next time you have to choose between beaches and a gym, seek advice from the brave Maslow, he will help you make an informed decision…
Enjoy the beginning of spring!
Xavier Jutras
---