Burn calories all day long !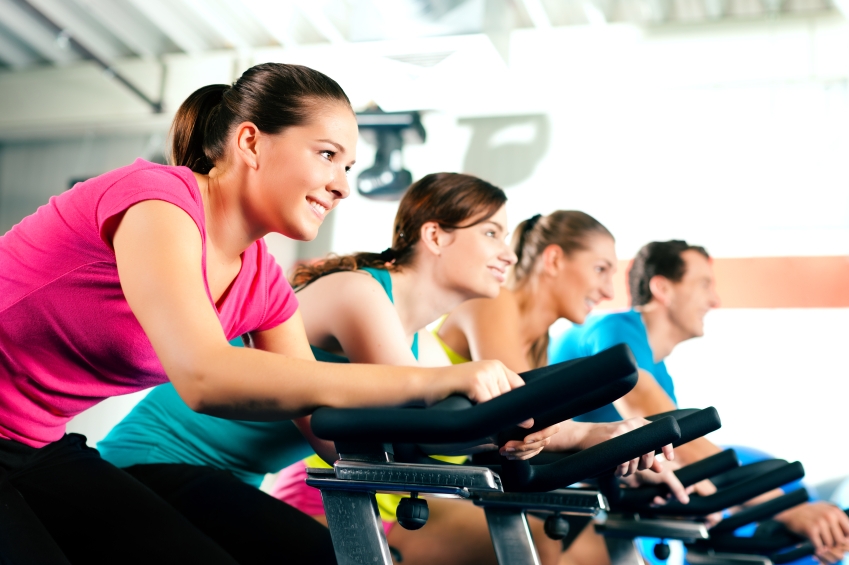 I have recently spoken about specific characteristics associated with low intensity versus high-intensity cardiovascular workouts. I've been getting a lot of questions and responding to numerous comments.
Here's a simple way (but demanding) to improve your body's capacity to use fat as a principle source of energy during your low-intensity daily activities.
The secret : Interval training! This type of high-intensity cardiovascular activity helps your heart function more effectively and burn more calories in less time. But just as noteworthy is the fact that you burn a greater amount of fat during low-intensity workouts.
To help you, here is a heart rate guide to better determine your heart rate zone, according to your age.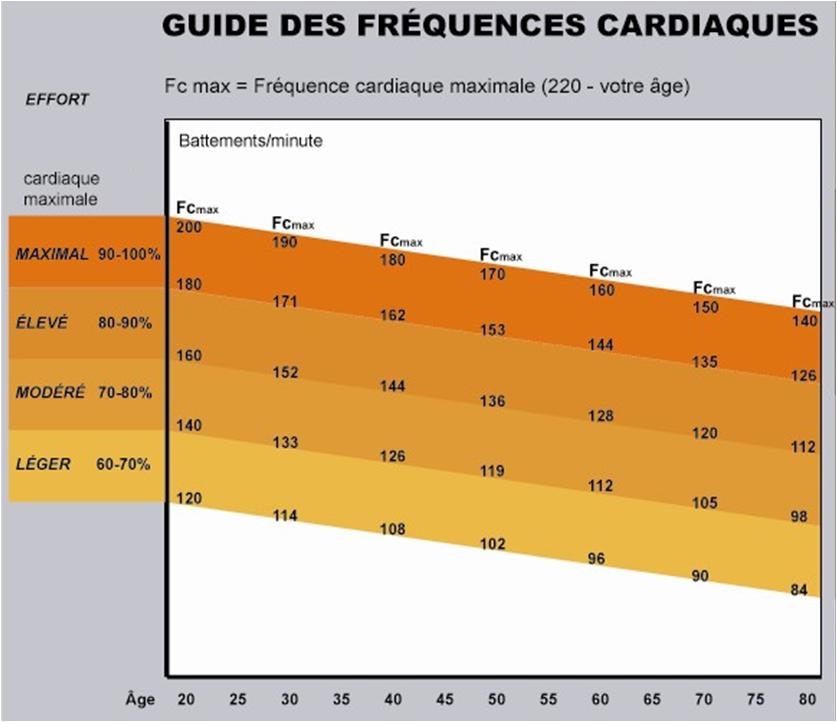 During a study at the University of Guelph in Ontario, women cycled in 4-minute bouts at 90% of their maximal heart rate with 2 minutes of rest between intervals. The cycle/rest periods were repeated 9 times during each of these sessions. Over a 2-week period, this interval workout was performed for a 1-hour period almost every day. The researchers noted that women burned 36% more fat during their subsequent low-intensity activities than they did prior to their involvement in the study.
Therefore, interval workouts improve your body's capacity to use fat as a source of energy. By increasing the intensity of your workouts, you increase fat burning during lower intensity activities!
Although interval training is an effective way to burn fat, know that it is also physically and mentally demanding. Make sure to feed and rest your body properly in order to avoid « hitting the wall »!
By Karine Larose