Brunching Without Gaining Weight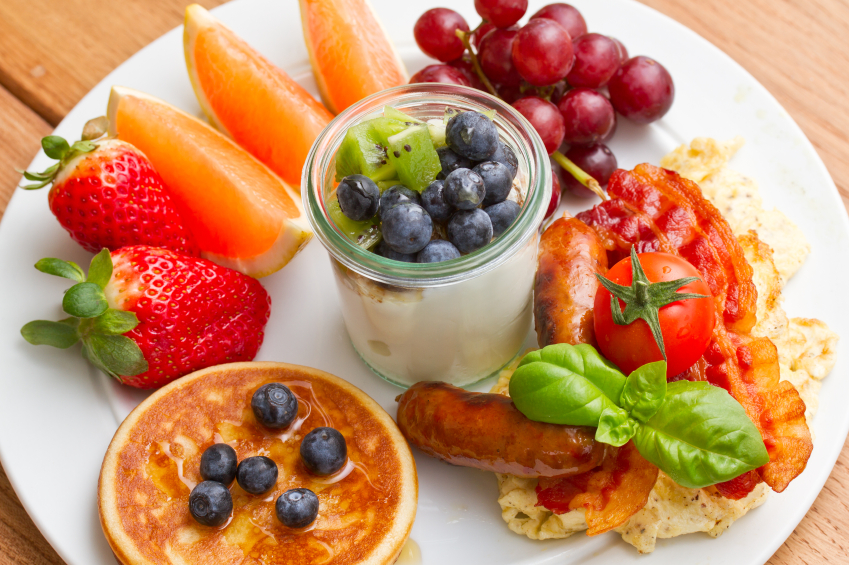 Brunch can be a difficult challenge during a weight loss process. People who are watching their weight dread it. Here are 10 tips to enjoy this classic without ruining all your daily efforts.
Before the brunch
On the day of the brunch, instead of eating a complete breakfast, have a snack such as a glass of milk with a fruit. By doing so, you will not be starving when you get to the brunch, and you will avoid ordering enough food for a small army. 
Liquid calories
When you are well hydrated, you are more sensible to satiety signals. With all the calories contained in a typical breakfast, it is better to stay hydrated by drinking water instead of juice and smoothies with unnecessary calories. 
Share
Share your plates! You will get to taste a greater variety of dishes while reducing your caloric intake. 
Simple coffee
Opt for a simple coffee, or use skim milk in your coffee or cappuccinos. By avoiding whipped cream and/or syrup, you cut a hundred calories.
Wise choices
Add flavour and colour to your omelets and pancakes with fruits and vegetables. Stay away from bacon and syrups. And don't eat too much cheese! 
Serving size
Plates filled with eggs, ham, bacon, sausages, and sometimes waffles and pancakes contain too much food. Control yourself by choosing only one type of meat, a maximum of two eggs, and only one starchy food (potatoes, waffles, pancakes, bread). You will limit your caloric intake without depriving yourself.   
Be careful with alcohol!
In addition to containing a lot of calories, alcohol is an appetite stimulant that makes you want to overeat. If you are celebrating, opt for a small 5 oz. flute of Champagne or sparkling wine. 
Health menu
Yogurt, cereals, a cup of fruit, a bagel with smoked salmon, gruel, and/or salads are better options to keep your figure.
Substitute
By choosing whole wheat bread or pancakes, you will feel satisfied faster because of their extra fibre. Replace potatoes with fruits or vegetables to cut 150 calories. 
Fatty side dishes
To have better control over your caloric intake, ask for spreads and sauces to be served on the side, or even better, order the light versions.
Do you have any other tips?
By Alyssa Fontaine