Why You Should add Legumes to Your Nutrition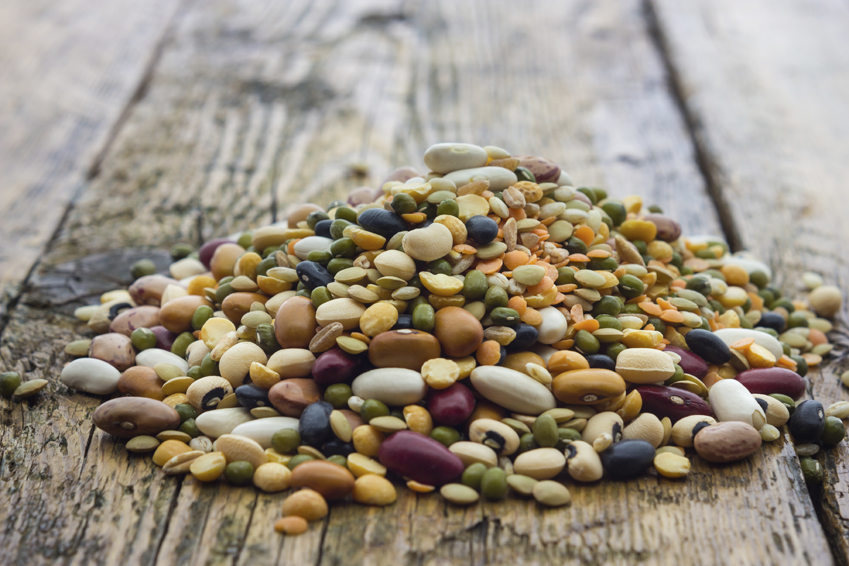 Many of us avoid legumes because we don't know how to integrate them in our diet.
Legumes are a healthy meat alternative, economical, and easy to incorporate in our meals. They can also help with common health problems, such as heart disease, by lowering blood cholesterol or diabetes and by controlling your blood sugar level. All around, legumes are an excellent choice for weight management!
Most common legumes
Red kidney beans;
Black beans;
Navy beans;
Split peas;
Lentils (brown, red, green);
Chickpeas;
Black eye peas.
What's in legumes?
Protein: Essential component of every cell, proteins help you feel full faster and longer.
Fibre: Helps weight management by increasing satiety and regular bowel movement.
B vitamins: Key element in the transformation of fat, proteins and carbohydrates into energy.
Iron: Facilitates the transportation of oxygen through the body.  To help the absorption of non-heme iron (found in plant foods like legumes), you should consume foods rich in vitamin C, such as citrus fruits, strawberries, pineapples, broccoli, cabbage, brussel sprouts and peppers.
Also a source of: antioxidant, calcium, zinc, magnesium, and phosphorus.
Preparation
Dry:  Put 1 portion of legumes in a bowl with three portions of water. Let it soak for about 12 hours before cooking. Boil water separately, add the soaked legumes, and let simmer until they become soft (1-2 hours). These are general guidelines; follow the directions on the package for precise information.
Canned: Rinse, to remove salt and gas-producing components. Since they are pre-cooked, simply add to your meal! Salt free cans are also available.
Easy ways to incorporate legumes
Minestrone soup with kidney bean
Hummus: pureed chickpeas, tahini, lemon and garlic. Eat with pita, crackers, vegetables or in sandwiches
Chickpea or lentil hamburger
Black and yam bean burrito or black bean taco
Omelette with black bean, salsa, avocado and low fat cheddar cheese
Mixed green salad with lentils
Lentil or chickpea curry with brown rice
For the following delicious recipes, check out the book
"Zero Diet" by Karine Larose
Lentil bread (p. 172)
Next Generation Shepherd's Pie (p. 148)
Spicy Mexican Rice (p. 180)
Vegetarian Chili (p. 179)
Couscous, Lentil and Apricot Salad (p. 78)
What's your favourite legume dish?
By Alyssa Fontaine, nutritionist