5 tips for staying in shape through the summer!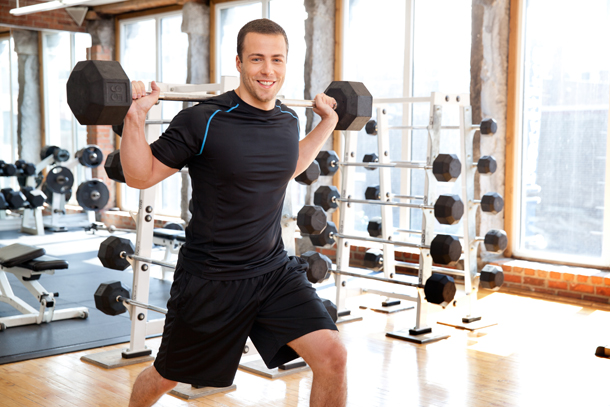 Summer, barbecues, pool parties, terraces, happy hours, and so on, often go hand in hand. These are all pretty sedentary occasions when you're likely to indulge in food and drink! Instead of putting on a few pounds this summer and derailing your training gains, here are a few simple tips to help you stay in shape!
Choose activities and outings that involve movement. Although it is enjoyable to have the company of your family and friends for an outdoor lunch or dinner or to simply relax by the pool, think about doing something physical before settling into your garden lounger! Whether you go for a bike ride, trek up a mountain, kick a ball around with the kids, play a game of tennis or go in-line skating, everyone will enjoy a dip in the pool or tasty meal much more after some form of physical activity!
Don't abandon the gym. True, it's great to train outdoors. The summer weather, be it hot or wet, isn't always ideal though for getting the most out of your workouts. By sticking to two or three sessions a week at your center, you'll maximize the effectiveness of training, hold on to your fitness gains, and keep a routine of going to the gym! It will then be easier to resume training in September.
Meet with your personal trainer at least once. Since a change in routine and activities is inevitable during the summer months, ask your personal trainer for a little advice. He or she will suggest the best training routine to suit your work and vacation schedule.
Set yourself a goal for September. Whether your goal is to register for an activity or sporting event or simply maintain your current weight during the summer, identifying a goal for September could motivate you to stay faithful to your fitness routine in July and August. You could ask your personal trainer to set you a stimulating goal that corresponds to your level of fitness.
Have fun! Lastly, take pleasure in training! Keep in mind that each minute you spend being physically active will boost your physical and mental health. Even when you don't feel like training, think about how good you'll feel afterwards. Use the summer months to try new activities. You can always add interest to your fitness pursuits by including the family, going for a run with a friend, compiling a playlist of invigorating music, and so on. So what can you do to make physical activity more enticing?
No matter what your plans are for this summer or how you'll spend your vacation, I hope you'll have fun wisely while taking time to rest. Remember that the benefits will be greater by keeping training on your agenda! "Fitness and health never take a break"! They are a privilege that you should enjoy all year round.
Have a great vacation!
By Karine Larose