The 4 Poisons of Fast-Food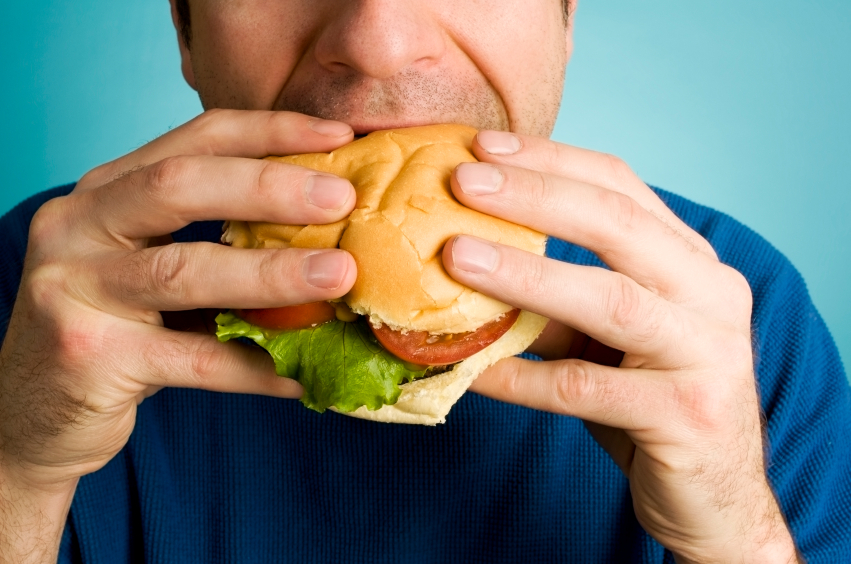 Junk food is what we commonly call "fast-food". You know about this quick, available, and cheap food with poor nutritive value that is now found literally everywhere, right? Now, let's see how it can wreak havoc on your organism!
1. Trans fats
Trans fats are one of the most hazardous substances of the food industry. Their harmful effect is twofold: they increase "bad cholesterol" while lowering "good cholesterol," and they also cause inflammatory reactions in the body.
A few dietary sources: pies, cakes, turnovers, cookies, fries, poutine, hydrogenated vegetable oils, etc.
2. Saturated fat
This type of fat increases the level of bad cholesterol in the blood. It is therefore harmful to your heart. It is also said to have pro-inflammatory effects on the organism. We can notice that the saturated fat content is huge in fast-food restaurants. For example, a hamburger and medium fries duo can contain up to 20 g of saturated fats, which is almost the maximum recommended intake for a day [1]!
A few dietary sources: bacon, sausages, beef, breaded fish or chicken, cheese, pastries, ice cream desserts, etc.
3. Added sugars
Foods that are rich in added sugars can be harmful to you in many different ways:
They can promote weight gain;
They take the place of more nutritive foods, such as fruit or vegetables;
They can cause sudden fatigue shortly after consumption.
A few dietary sources: soft drinks, fruit punch, iced tea, iced coffee, cookies, pastries, brioche, commercial muffins, ice cream, sweet sauces, etc. 
For more details on added sugars, see the article "Added Sugar: Where Does it Hide?"
4. Salt
Salt is the most insidious of poisons. Sometimes, it is found as is on the ingredient list. But more often, it is found under the names of noxious additives, such as sodium phosphate, disodium inosinate, or even sodium pyrophosphate. Nice cocktail, isn't it?
A few dietary sources: table salt, salty seasonings and condiments (ketchup, mustard, sauces), deli meats, bacon, cheese, poutine, etc.
In conclusion, I invite you to look at the nutritional value of the meals offered in large fast-food chains. Look for the 4 dangerous nutrients mentioned above, compare each dish, and you will see for yourself!
By Vanessa Martin
[1] Based on a healthy 2000 calories nutrition.
Reference
Dubost, Mireille. 2006. La nutrition. 3e éd. Montréal : Les Éditions de la Chenelière